Transfer news: Nurnberg to sign Willi Evseev from Wolfsburg in the summer
Nurnberg have announced that a deal has been agreed to bring in Willi Evseev from Wolfsburg at the end of the season.
By Thomas Zocher
Last Updated: 26/02/14 5:37pm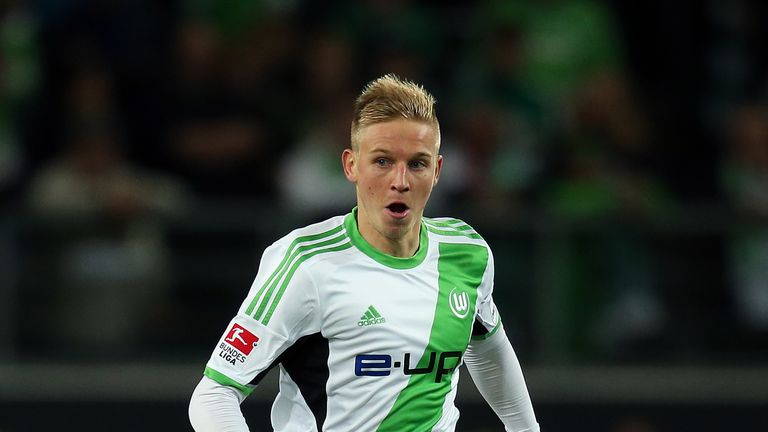 Evseev, 22, has had limited opportunities to impress at Wolfsburg this season but is regarded as an exciting prospect for the future.
Nurnberg have moved to secure his services on a three-year contract from the summer, as they continue to build a promising young squad.
General manager Martin Bader told Nurnberg's official website: "We have shown we are the right place for young players to develop well.
"We are of the opinion Willi Evseev is a good addition to our squad, he has shown this during his matches for Wolfsburg.
"We are happy to have signed him for next season."
Evseev is also confident that joining Nurberg is the best move for his career.
He said: "I have decided to not sign a new deal with Wolfsburg as I got to know the plans of Nurnberg.
"There are many examples that it is a good move to join Nurnberg when you are a young player."