New Werder Bremen coach Robin Dutt taps into Thomas Schaaf knowledge
Werder Bremen coach Robin Dutt has revealed how predecessor Thomas Schaaf has offered his advice ahead of next season.
Last Updated: 08/06/13 3:35pm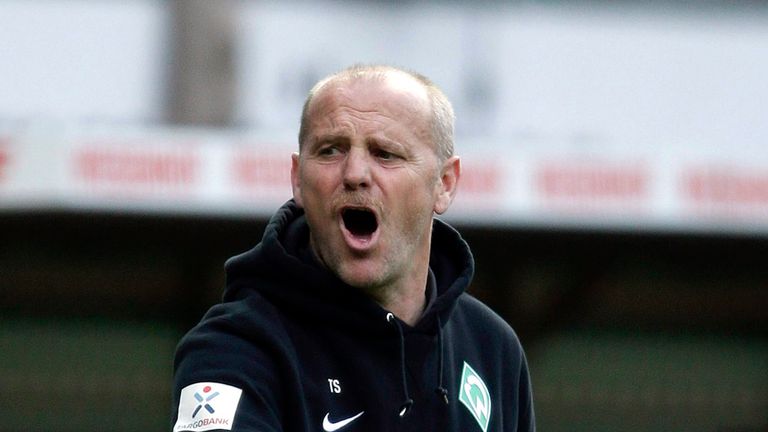 Schaaf ended a 14-year reign as Bremen coach after the penultimate game of last season, once Bremen's survival in the Bundesliga had been secured.
Dutt was recently appointed as his successor after being released from his director of sport role with the German Football Association, and the former Freiburg and Bayer Leverkusen coach says he will be tapping into the knowledge of the man who defined an era by the Weser.
"He is extremely cooperative and willing to help," Dutt told the Stuttgarter Nachrichten newspaper.
"I have never experienced anything like it."
Under Schaaf, Bremen were almost subscribed to a place in Europe, most frequently the Champions League.
However, a dip in the club's fortunes in recent years meant they have not qualified for Europe for three straight seasons, culminating in Schaaf's departure last month.
Dutt knows he has a tough act to follow but he has warned against lifting expectation levels too high.
"After last season, nobody in or around the club is expecting us to take a huge leap forwards," he said.
"What is required are signals indicating a positive sporting development."