Philipp Lahm says there is a better mood in the Germany camp since the Euros
Germany captain Philipp Lahm says the mood in the camp has improved since their Euro 2012 campaign in the summer.
Last Updated: 15/10/12 12:35pm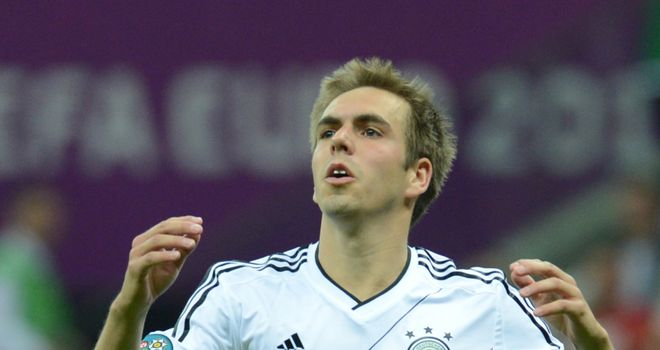 Experienced midfielder Bastian Schweinsteiger recently suggested there was a divide in the squad during Germany's showing at the tournament, which saw them knocked out at the semi-final stage by Italy.
The Germans have gone on to take control of World Cup qualifying Group C, most recently when they thrashed Republic of Ireland 6-1 on Friday night.
Lahm, who was suspended for that triumph in Dublin, believes the atmosphere in the squad has improved and feels Schweinsteiger was right to draw attention to any discord.
"The mood is better than it was at the Euros, but there wasn't a bad atmosphere," Bayern Munich defender Lahm told German magazine Kicker.
"(Schweinsteiger) is an experienced player who has spent many years in the national team and has every right to address things which strike him.
"That's all part of it.
"Perhaps some people think back on whether they have done everything right and done the best for the team."
Frustrated
Schweinsteiger remarked that not all of Germany's substitutes celebrated when they scored at Euro 2012 amid speculation some of the younger players were frustrated by their lack of game time.
Lahm added: "It was certainly the case that some players were unhappy, some with great talent, but you have to put that aside for a tournament.
"And a player like Bastian Schweinsteiger can address that with some authority, because he can challenge players.
"If a player like that brings something up, everyone opens their ears and questions it. I see all this as a very positive thing."