Bundesliga: Rivalry grows between Dortmund and Bayern after Saturday's draw
The bitterness in Saturday's 1-1 draw between Borussia Dortmund and Bayern Munich was just a taste of things to come.
Last Updated: 05/05/13 10:58am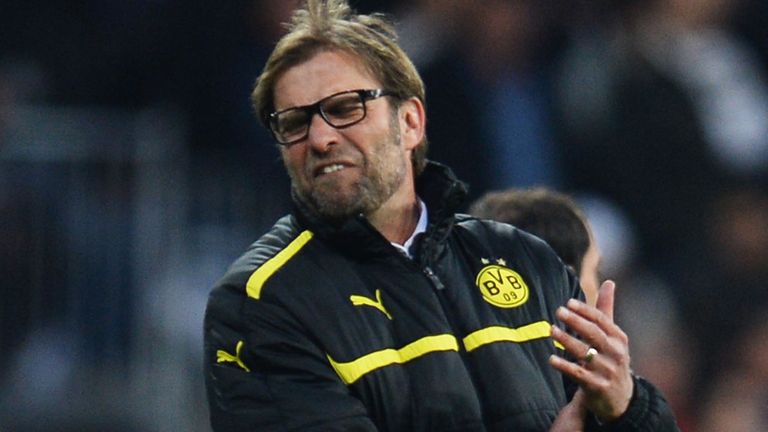 Neither side held back in an encounter which, following recent events, has assumed a new form of rivalry which will ensure this fixture will never be the same again.
"It was an intensive game and nobody gave even the hint of suspicion that they wanted to make friends - everybody was up for the battle," said Dortmund coach Jurgen Klopp. "That is what the fans expect when they pay for a ticket."
Klopp was involved in an altercation with Bayern's director of sport Matthias Sammer, who previously coached Dortmund to the 2002 Bundesliga title.
"He told me I should leave his player alone and then he said something else which I couldn't hear, which is why I moved in closer," said Klopp.
"I wasn't looking for new friends. We wanted to win the game and so too did Bayern."
Yet the rivalry is more about winning one single game in the Bundesliga.
Dortmund's domination of German football for the past two years has stung Bayern, who responded in record-breaking fashion this season by clinching the title earlier than ever before and breaking the points' record Dortmund set last year.
And the transfer of Mario Gotze from Dortmund to Bayern this summer has ended all hope of the two clubs forging a friendly rivalry in years to come.
"I don't think this game is ever going to be a friendly," said Bayern goalkeeper Manuel Neuer.
"It's always a challenge for us to play against Dortmund. You could see that with the way we went into the challenges.
"It was borderline but never with evil intent. It's a man's game."
Dortmund captain Sebastian Kehl's snub of Bayern when he joined Dortmund from Freiburg in 2002 was arguably the start of over a decade of bitterness between two giants of the German game.
And he believes Saturday's competitiveness is nothing compared to what the fans can expect at Wembley on May 25.
"Certainly this game cannot be compared to the one in three weeks' time," Kehl said. "That game is certainly going to be more explosive."