Champions League final: Mats Hummels salutes Bayern Munich after Wembley win
Borussia Dortmund defender Mats Hummels admitted Bayern Munich deserved to be crowned champions of Europe.
By Rob Parrish - Follow me on Twitter @skysportsrobp
Last Updated: 26/05/13 11:36am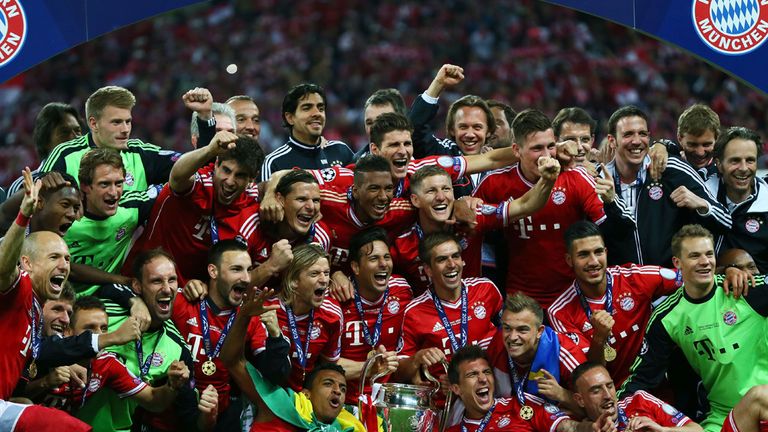 Arjen Robben's last-gasp goal settled the UEFA Champions League final between the two Bundesliga rivals after an enthralling and action-packed contest in north London.
Mario Mandzukic had given the German champions the lead before Ilkay Gundogan levelled from the penalty spot, only for Robben to have the final say with just 90 seconds remaining.
Hummels told Sky Sports: "The game was really close, but it was kind of deserved for Bayern because they were the better team in the second half, but for us it is very hard and disappointing.
"In the first 25 minutes we were the better team, but we missed the goals we needed and we were a little bit tired in the last minutes because it was a hard and intense game.
"They get the cup, we don't. It is one of the hardest games we can lose.
"In the second half, Bayern got control of the game because we lost the ball too early. We didn't have the possession that we need and in the end this is what made the decision for Bayern.
"We enjoyed the game, except for the last minute."
Dortmund goalkeeper and captain Roman Weidenfeller, who was called on to make a number of superb saves throughout the night, felt his side could hold their heads high despite the defeat.
He said: "We're proud to have given Bayern a real game tonight. We played well but it wasn't meant to be."