Bundesliga: Bayer Leverkusen striker Stefan Kiessling happy with 'dirty' win
Bayer Leverkusen striker Stefan Kiessling said his side's "dirty win" over Augsburg was just what the doctor ordered.
Last Updated: 17/02/13 3:36pm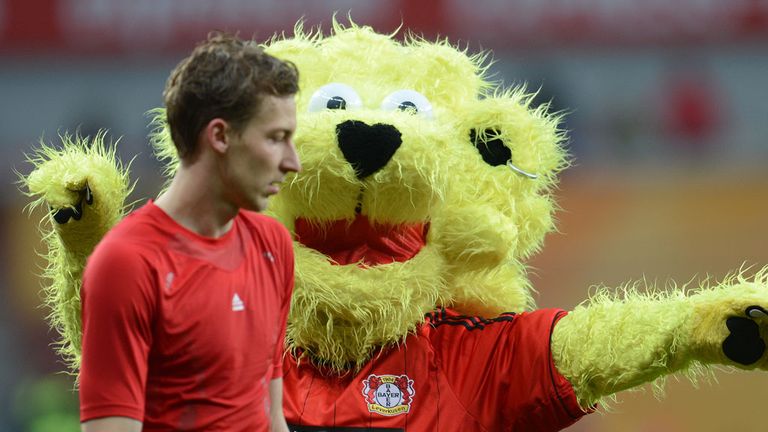 After losing to Benfica in the Europa League on Thursday night and picking up just two points from their previous three Bundesliga matches, all that mattered was getting the points against the strugglers, no matter how.
That is precisely what Leverkusen did and Kiessling, who opened the scoring in the 2-1 success, said it was just the tonic.
"We did not feel too fresh today and it just feels good to get such a dirty win, after the last few weeks in which we have played really well and not been rewarded," he said.
"You hear people on the outside saying that we are collapsing again, which is why such a win is good."
The defeat was Augsburg's first of 2013, but their coach Markus Weinzierl is not giving up hope of avoiding relegation.
"The performance was such that we would have deserved a point," he told Sky television.
"The performance gives us confidence, even though we know that we have a decisive game against Hoffenheim next week, who we have got to beat at home."