Bundesliga: Borussia Dortmund striker Robert Lewandowski aiming for more goals
Borussia Dortmund's Robert Lewandowski is not happy with his season, despite topping the Bundesliga scoring charts.
Last Updated: 18/12/13 11:58am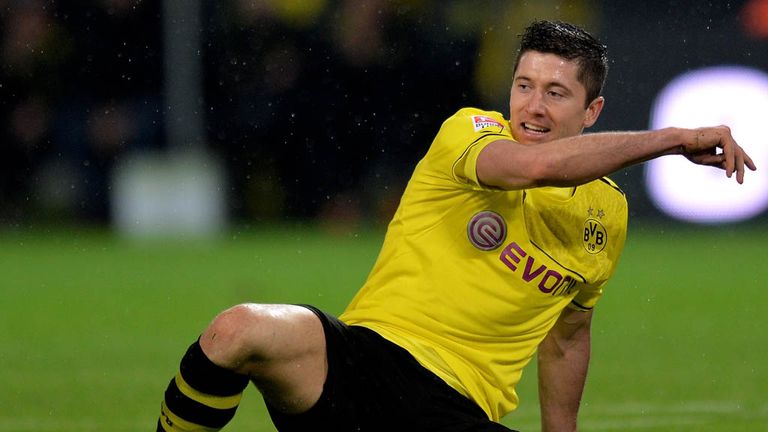 The Poland international believes he and his club could and should have scored far more goals than they have done this season, thus explaining why they are already 12 points adrift of league leaders Bayern Munich with less than half of the season gone.
"I'm not at all happy," Lewandowski told the Bild newspaper. "Despite scoring 11, I should have had far more.
"We've just given away too many points not because we've played badly, but because we've wasted our chances.
"We've all got to blame ourselves, and it's frustrating."
Lewandowski, who will announce in January who he will be playing for next season after choosing to leave Dortmund once his contract expires, hopes they will turn the corner soon and still be able to mount a challenge at the top of the table.
"We all know that we need wins and desperately need to put a run together now," Lewandowski said.
"We want to start off against Hertha Berlin. We need to hit the ground running in the second half of the campaign to reduce the deficit on Leverkusen and Bayern.
"We cannot afford to drop any more points."