Feyenoord have signed Otman Bakkal on a contract until the end of the season
Feyenoord have brought once-capped Netherlands international Otman Bakkal on a contract until the end of the season.
By Gerrit van Leeuwen
Last Updated: 16/09/13 10:34pm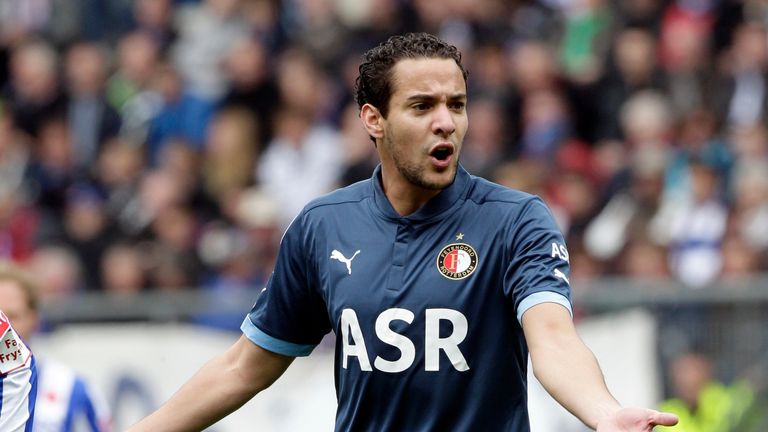 Bakkal spent the 2011/12 campaign on loan at Feyenoord from PSV Eindhoven before he subsequently signed a contract with Dinamo Moscow.
The 28-year-old recently ended his stint in Russia and Feyenoord have come up with a deal to persuade the forward to return to De Kuip.
"A club can do more than offer only money to show you are really welcome," Bakkal told Feyenoord's official website.
"For me, it's important to get playing again at a club where I had a good feeling. Feyenoord has a good team, just like two years ago, and I have every confidence that we can have a fantastic year."
Bakkal formed a fruitful partnership with John Guidetti during his first stint at Feyenoord and technical director Martin van Geel confirmed the attacker lowered his demands to secure a deal.
Van Geel said: "Otman had a great year in Rotterdam with Feyenoord in the 2011/12 season.
"He wants to pick up that thread again, so he looked less at the financial picture.
"We appreciate that and are happy because I say it quite openly that, otherwise, he would never have returned to De Kuip."