Transfer News: Wilfried Bony's agent demands Vitesse Arnhem accept Swansea offer
Wilfried Bony's agent has reacted with anger over Vitesse Arnhem's failure to accept Swansea's offer for the Ivorian.
Last Updated: 05/07/13 1:54pm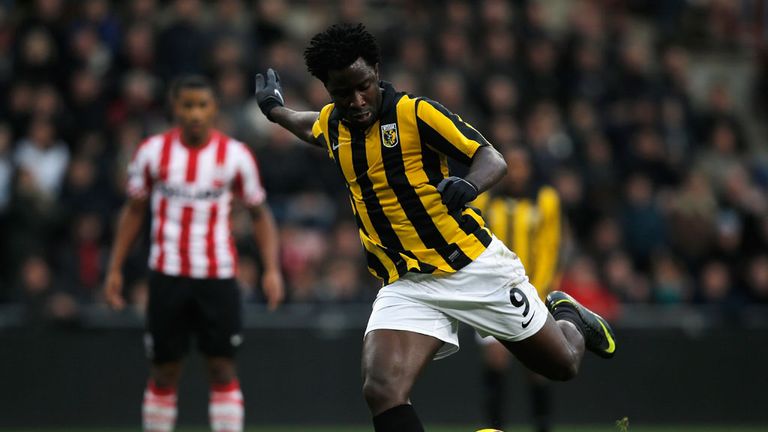 A furious Francis Kacou says Vitesse had initially agreed to release the player for €12million, but now even though Swansea are offering a deal that could be worth €16million - they have still not agreed to a deal.
Kacou claims to have had had contact with West Ham, Liverpool and Everton over the striker - but it is Swansea who have made the biggest offer and the player wants to move.
"Why does it take so long? Six months ago, we made ​​arrangements for a lump sum of 12 million, regardless of goals," Kacou told Voetbal International.
"Swansea wanted to pay and Bony has seen that, but Vitesse wanted more. Now there is an offer of 14 million plus two million in bonuses.
"Why is Bony still in Arnhem? We do not know what they want.
"West Ham United, Everton and Liverpool have been reported as having an interest, but Swansea has made ​​the best offer. I want clarity, and a promise is a promise."
Bony reluctantly returned to pre-season training this week but Kacou says he will not be starting the season at the Gelredome.
"One thing is for sure, he will not be playing for Vitesse this season," he said.
Earlier on Friday, Swansea chairman Huw Jenkins had revealed his own club's frustrations at the lack of movement over the deal.