UEFA Super Cup: Real Madrid's Gareth Bale returns to Cardiff looking to be the star of the show against Sevilla
As Real Madrid prepare to take on Sevilla in the UEFA Super Cup at Cardiff City Stadium on Tuesday evening, all eyes will be on home-town hero Gareth Bale...
Last Updated: 06/08/14 12:18pm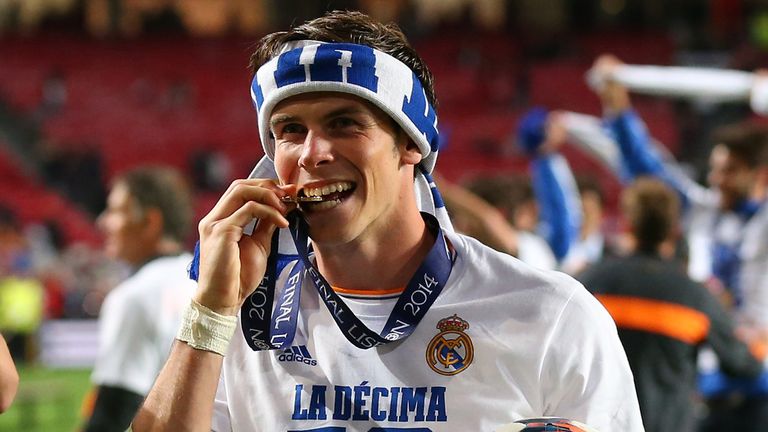 They'll be eager to get a glimpse of James Rodriguez, the star of the World Cup this summer, and there can be no denying that world player of the year Cristiano Ronaldo remains the main man at the Bernabeu. But in Cardiff this Tuesday, Gareth Bale will find himself the centre of attention.
With the Welsh capital hosting the UEFA Super Cup, it offers the prospect of a stirring return for the Real Madrid winger in the city where he was born. After all, this is where, from the age of just three, Bale used to watch his uncle Chris Pike play for Cardiff City at Ninian Park.
While the local club now plays in the Cardiff City Stadium, the close ties remain. Mother Debbie still lives and works in the city and when Bale walks out onto the turf he'll be just four miles south of his old primary school, a 10 minute car ride away up the A4119. It's all set up for the hero's return.
Hopes of a nation
Of course, Bale is familiar with those. He's already accustomed to carrying the hopes of his nation into this stadium. Most memorably there was the late brace to beat Scotland here in a World Cup qualifier and he also scored against Iceland in his most recent appearance on home soil.
However, this time he returns to Wales in a Real Madrid shirt. It may be all white but it represents the exotic. For Welsh youngsters dreaming of wearing the red of Liverpool, Manchester United or Arsenal, it can be a divisive issue. But regal Real Madrid? That's a fantasy to unite everyone.
Bale arrives aiming to become the first Welshman to win the Super Cup since three of them – Mark Hughes, Clayton Blackmore and teenage substitute Ryan Giggs - played alongside each other in United's fortunate win over Red Star Belgrade in 1991.
In fact, emulating Giggs is likely to be a feature of Bale's career having inherited the mantle of Welsh football hero, but he's already achieved something the United man never did in scoring the winner in a Champions League final.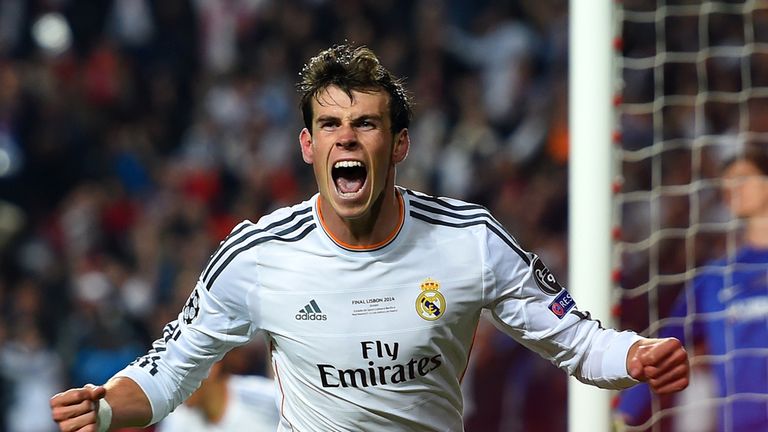 Bale was tired that evening in Lisbon, but after facing the prospect of being cast as the villain for an early miss, he summoned the energy to burst into the box in extra-time and head Real in front. In an instant, he had justified all the acrimony of the previous summer.
At the time of his move from Tottenham, there had been much speculation regarding whether or not Bale was the sort of character suited to a move abroad. The sponsorship deals, trademark celebrations and fashion statements were one thing but there is a sense in which he remains an introverted character at heart – and that can bring danger of isolation when abroad.
The experiences of his British predecessors offered clues. Steve McManaman had thrown himself into life at Real Madrid and won two Champions Leagues in a four-year stay. "You just have to sit and have a beer with them even if you don't understand them," he said of his team-mates in our Brits Abroad interview.
Meanwhile, Michael Owen reportedly spent months visiting Madrid airport in search of English newspapers, apparently unaware that a wander down the road would've revealed they were plentiful just beyond his doorstep. He lasted just a solitary season.
If Bale might ostensibly appear to have more in common with Owen, it hasn't worked out that way and the 25-year-old appears settled. His national team boss Chris Coleman makes the important point that a reserved character need not be mutually exclusive with a steely and determined one.
"He can stop and think 'wow look at the situation I'm in' but he's not the type of lad to do that," Coleman told Sky Sports. "He's unassuming, he's quiet. And you don't get to the level he's got to by having the mentality that you can just rest on what you've achieved already. 
"The best players, the reason they're as good as they are, it's not just because of their talent - it's because of their mentality. They can handle pressure cooker situations and they just take it in their stride. Gareth's got that mentality where he doesn't get carried away."
With La Decima and his place in Real Madrid history secure, Bale can now go chasing more of those magical moments. The quest for La Undecima – an eleventh European Cup – will begin soon enough and there's the chance to add a World Club Cup to his collection in Morocco this December.
But first there is the small matter of Sevilla and the Super Cup. In front of his own people, just down the road from Eglwys Newydd Primary School and with uncle Chris watching on, can Gareth Bale provide yet another moment to remember?
Watch Gareth Bale in action for Real Madrid against Sevilla in the UEFA Super Cup live on Sky Sports 5 on Tuesday evening