Queen's Park's home Hampden will be closed for a year from November 2013
Hampden Park will be closed for a year from November 2013 as the facility is converted into a temporary athletics venue.
Last Updated: 07/10/12 3:11pm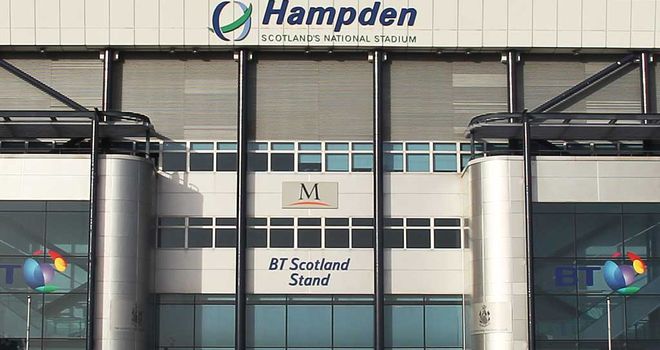 The 52,060 capacity stadium in Glasgow is the home venue of Scotland's national football team and Third Division Queen's Park, and is also used for the latter stages of major domestic cup competitions.
While Hampden is closed major games will be relocated to other venues including Celtic Park and Ibrox and Queen's Park will arrange another venue.
The decision was made to close the stadium for a year following meetings between Hampden Park Limited, Glasgow 2014, the Scottish Football Association (SFA), the SFL and Queen's Park Football Club.
"For decades, Hampden Park has witnessed world-class footballers playing at the peak of their profession," said Peter Dallas, the stadium's managing director.
"The Commonwealth Games will add world-class athletes to the list of greats who have enjoyed the Hampden experience.
"The Games will be something the entire nation can look forward to and be proud of."