Arsene Wenger not happy to see most of his squad leaving on international duty
Arsene Wenger is worried about his international stars as a host of his squad link-up with their national squads.
Last Updated: 12/11/12 7:59am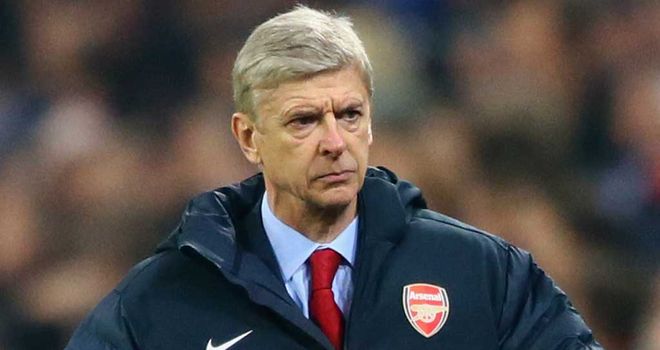 The Gunners were far from impressive as they were held to a 3-3 draw by Fulham at the weekend, and Wenger admits he would rather keep his players in London to prepare for a crucial derby clash with Tottenham on Saturday.
"It is bad for us. I would prefer that the team stays here and prepares for our next game," he said.
"There is a risk with the players who have played our [last] three games - they play another one [in midweek], and another one [against Spurs], and after that they play against Montpellier [in the UEFA Champions League].
"At the moment we cannot rotate too much, so it is not ideal, but we have to deal with that. We have no time to train on it, because the players go away and anyway, when you play every three days you cannot practice too much.
"However, it is like that for all the teams.
"I have played Champions League for 15 years now and we have to do that every year for periods.
"As long as you play in the League Cup as well, you never have a complete week to prepare the next game - but it is part of being at Arsenal."
Wenger accepts his side are lacking in confidence, adding: "The belief is not at its maximum at the moment, but we have to digest that and come back again.
"However, Spurs is always a huge game in itself, no matter what is happening."