Germany keen to take on England as part of 2014 World Cup preparations
Germany are keen to face England in a friendly international as part of their 2014 World Cup preparations.
Last Updated: 14/01/13 7:41pm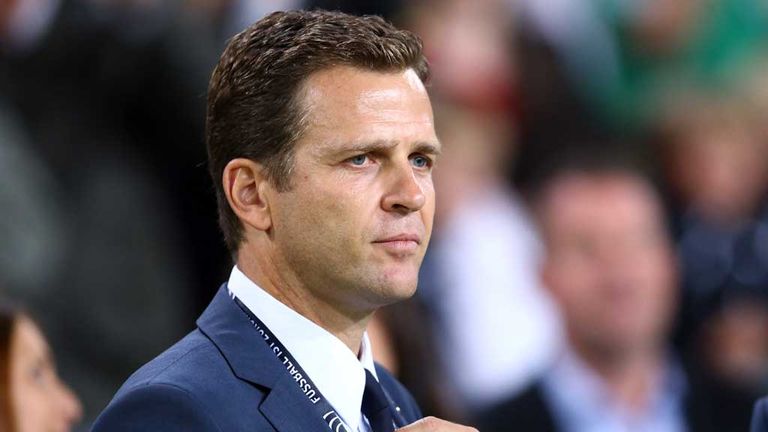 Both teams are on track to qualify for the finals in Brazil next summer, and Bierhoff is hoping to secure a date with Roy Hodgson's side in November.
Germany are already set to take on France, while Bierhoff is also intent on arranging further friendlies against Brazil, England and Italy.
"I'm delighted that we are going to be facing top nations again in our warm-up matches," Bierhoff said.
"France is just the beginning. In August, we are looking to play Brazil, and should we qualify directly for the 2014 World Cup, then we intend to play England and Italy in November."
Bierhoff also defended the decision to organise a tour of the United States following the conclusion of the Bundesliga season.
"It has been the case that even the players have not been fully convinced about the sense of these kinds of trip, yet afterwards, they are all so enthusiastic because they realised how much they benefited from it," he added.
"That will be the case again this time. Miami and Washington are two beautiful cities and we can have a good time there as a team, get to know ourselves better and grow.
"I am fully convinced that we are going to have at least one German side in the final of the Champions League.
"I would be pleased if that were the case, even if we would then take a squad with a few fresh faces to the USA with us."