Germany unsure on Hodgson
Bayern Munich boss Jupp Heynckes does not know Roy Hodgson well and thinks England's players would have preferred Harry Redknapp.
Last Updated: 04/05/12 9:20am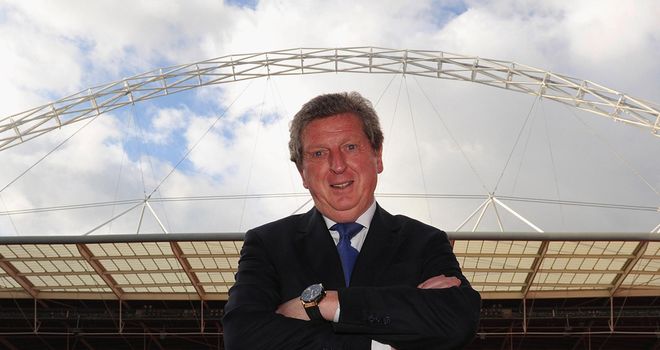 The appointment of Roy Hodgson as England manager has been met in Germany with a general response of 'who?'.
West Brom's head coach was on Tuesday appointed by the Football Association on a four-year contract after being picked as the best man for the job.
Harry Redknapp had been the runaway favourite to succeed Fabio Capello, who in February resigned as England boss, and there has been some surprise he did not get the job.
That view has been echoed in Germany by Bayern Munich manager Jupp Heynckes and the UEFA Champions League finalist has also confessed he does not know of Hodgson.
"I don't know him that well," said Heynckes at a media open day ahead of the European Cup final.
Problems
"But I've followed the discussions and also heard the opinions of the national team players and they would have preferred the Tottenham manager.
"But as it is so often with national associations, they don't listen. I cannot say whether it's a good or a bad appointment, because I don't know him that well.
"He was with Inter, and with the Switzerland side, so he has international experience. But to be the manager of the English national team is not that easy.
"What do I know? Maybe there were difficulties, or problems with Harry Redknapp."
Bayern star Bastian Schweinsteiger agrees with Heynckes regarding the uncertainty surrounding Hodgson.
Conflict
"The work that Harry Redknapp has done at Tottenham is perfect [for the job of England manager]," he said.
Schweinsteiger added: "The other one (Hodgson), I just don't know. I can't tell you anything about what he's like with players, or how he trains them.
"I've heard more about Redknapp at Tottenham and I saw them play very good football in the Champions League."
The general underwhelming response to Hodgson's appointment would seem to conflict with the views of David Bernstein.
"He has outstanding contacts through his work with UEFA and FIFA," said Bernstein at Wednesday's press conference to unveil Hodgson.
"He can walk into any training ground around the world and command respect."