PSG's David Beckham has praised soon-to-be-retired Michael Owen
David Beckham has no plans to follow Michael Owen into retirement any time soon but has praised his former team-mate.
Last Updated: 20/03/13 1:53pm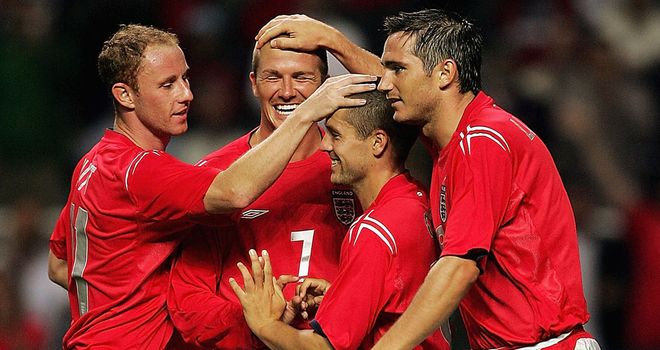 Stoke City striker Owen has announced he is going to quit the game at the end of the season to bring to an end a goal-laden career with the likes of Liverpool, Real Madrid, Newcastle United and Manchester United.
And Paris Saint Germain star and former England captain Beckham, who is in Beijing to begin his role as an ambassador for Chinese football, has praised his ex-colleague.
"I am not going to retire yet but obviously Michael has had an amazing career," said Beckham. "He is a legend in our country for the things he has done on the field.
"I wish him luck. He has obviously become a friend of mine over the years. He has got an amazing family and an amazing wife and children.
"He has had a great career and scored amazing goals, not just for England but for the teams he has played for.