Premier League: Brendan Rodgers feels Daniel Sturridge can be world-class striker
Liverpool boss Brendan Rodgers is excited by Daniel Sturridge's future and feels he can become a world-class striker.
Last Updated: 11/02/14 10:06am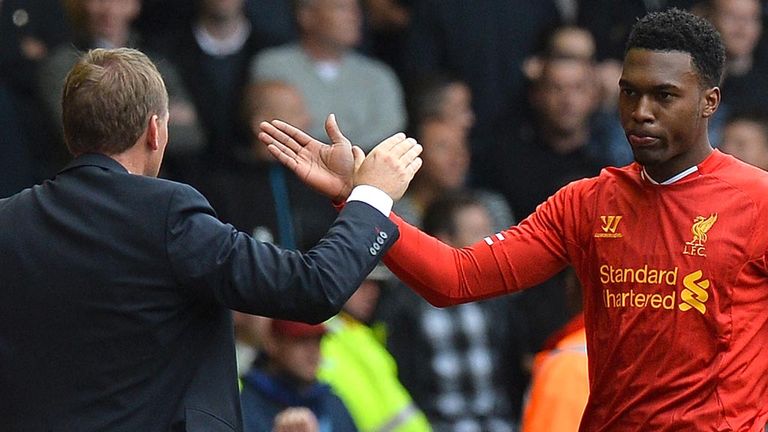 Sturridge has scored 29 goals in 36 games since his arrival at Anfield last season, the most recent coming in Saturday's 5-1 humiliation of Arsenal.
But Rodgers feels there is even more to come from the 24-year-old England international and that his raw talent will turn him into one of the Premier League's most-feared players.
"He's a natural goalscorer," Rodgers said. "I know he's disappointed that he had another opportunity to score with his chip.
"But he's a magnificent talent and I've always said that I think over the course of the next couple of years, he's got the chance to make himself a world-class striker.
"He knows what's required to be a world-class striker; the consistency and the quality you need. He's come into here and maybe he hasn't had that credit because he has consistently done it from the January when arrived.
"He will always get goals because of his talent. The beauty about it is he's still only 24 years of age. He's still got a lot of time before he arrives into his peak.
"That's been one of the highlights for me coming in here, seeing his development, both as a young player and then his maturity as a man. He's only going to get better, which is great."