Roy Hodgson warns England players to ignore transfer speculation at World Cup
Roy Hodgson has warned his England squad he does not want them distracted by transfer speculation during the World Cup.
Last Updated: 02/05/14 10:46am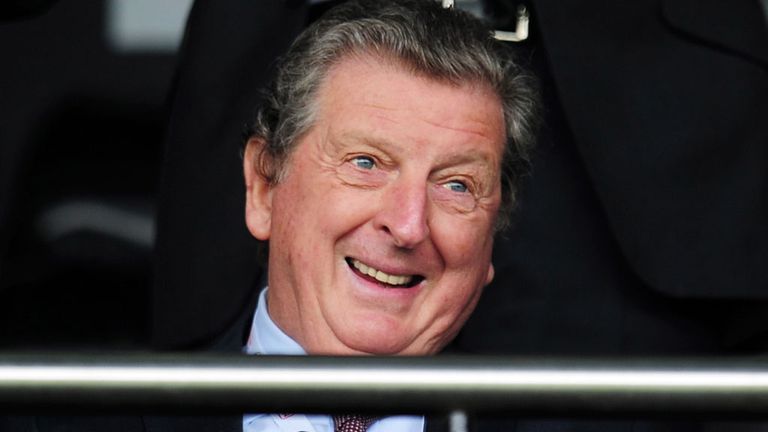 Southampton duo Adam Lallana and Luke Shaw, who are hoping to make Hodgson's squad for the trip to Brazil, have already seen their futures become the subject of conjecture after impressing at St Mary's this season.
Left-back Shaw has been linked with Manchester United and Chelsea, while Liverpool are reported to be lining up a move for attacking midfielder Lallana.
Hodgson, who names his squad on May 12, has called on everyone who is selected to focus on the World Cup rather than possible summer transfers.
Hodgson admitted that it would be "naive" to believe players will not talk to their agents during tournaments when major decisions have to be made but he wants the players to stay focused.
"The players will have to accept I'm not going to show any sympathy for that side of it," Hodgson told the Daily Telegraph. "As far as I am concerned, they are signing up for England."
Hodgson also had some advice for players who might see their futures speculated upon during the tournament, saying: "You can either tell him [your agent], 'I want to go here, so get it sorted out' or if you're not prepared to do that, because there are too many options, say to him 'you go away, you sort the options out and when you have got something to put on the table you come back to me because, at the moment, I'm working for England and that's where my head is because it can't afford not to be'."
Hodgson also offered Chelsea defender Ashley Cole hope that he could still make the squad, despite his lack of regular action at Stamford Bridge this season.
"The fact that he had not played won't affect me that much," added Hodgson. "It does to some extent because that is a long time to be out and in the shadows.
"I have never doubted Ashley. I have never thought that I couldn't pick Ashley Cole because he hasn't played the last 18 games."
Would you select Wilshere or Jagielka? You can put yourself in Hodgson's shoes with Sky Sports' England Squad Selector. Click here to make your choices.