International football: Stuart Pearce calls for England to change approach
Last Updated: 04/07/14 1:17pm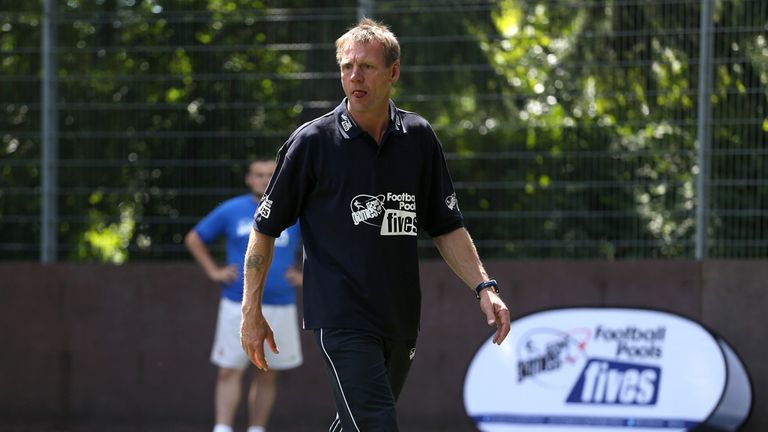 Former England U21 manager Stuart Pearce claims the national team will continue to struggle for success on the world stage due to the lack of tournament experience among the younger players.
England coach Roy Hodgson won widespread acclaim for his youthful selection policy for this summer's World Cup but Pearce is adamant that such a simplistic approach will not bear fruit for the national side. 
Pearce told Sky Sports News: "Personally I would have sent Ross Barkley, Luke Shaw and Phil Jones to Toulon and the U21s this season to play for them and help to get the U21s to the final and hopefully to win it before we give them the exposure in the senior team.
"Alex Oxlade-Chamberlain did not go to the U21 tournament last summer and he didn't kick a ball this summer and that for me is a real shame personally because he is one of our brighter young talents and in two summers there has been two tournaments and he hasn't kicked a ball for various reasons."
Gareth Southgate was in charge of the England U20 team at the Toulon tournament last month - the first time England had taken part in the event since 2005. 
His side - with Southampton's James Ward-Prowse and Chelsea midfielder Nathaniel Chalobah to the fore - were looking to build on the recent success  of the U17s in the European Championship, but could only finish fourth as Brazil won for the second successive year.
Pearce maintains that England must have a regular presence at these type of tournaments if they is to be any hope of improvement at senior level.
"We are not putting the process in place to be successful," he said. "You have only got to look at France, Spain and Germany to see how many of their best young players are at all these major young tournaments and getting tournament experience before stepping up to the senior outfit. 
"There is no surprise to me that when you look at the world champions - whoever they are - you only have to roll the clock back six years to see that probably they are the same players, or certainly a fair few of them, that have won at U20 or U21 level. or whatever it may be."