International: Northern Ireland boss Michael O'Neill hails side after 1-0 win over Russia
Northern Ireland boss Michael O'Neill hailed his side's performance as their 1-0 win over Russia gave him his first win.
Last Updated: 15/08/13 12:35pm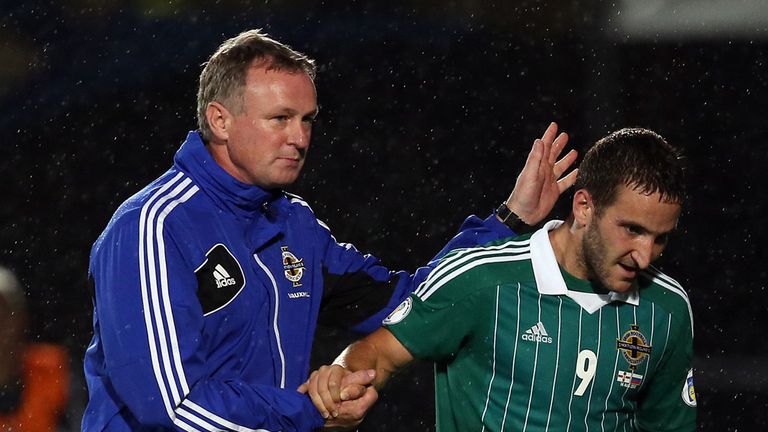 O'Neill's first nine matches as coach of the national side had yielded five draws and four defeats, but his first taste of success at the highest level was a sweet one as he got the better of former England boss Fabio Capello and his highly-rated charges.
And O' Neill had nothing but praise for his young side as they upset the odds in the absence of several more experienced players.
"(We did) nothing different that we haven't done in previous games, but tonight we just had 11 real players on the pitch, 13 for the lads that came on," he said.
"The work rate of the team and their quality on the ball was excellent.
"You can get carried away but it's a big result for us, no doubt about that. We were playing against a very, very strong team.
"I think we had six players on the team who've had less than 10 starts for Northern Ireland, so that gives an indication of where they are in terms of their development. They were fantastic."