World Cup: Alejandro Sabella urges Argentina to keep going after quarter-final win
Last Updated: 06/07/14 12:09am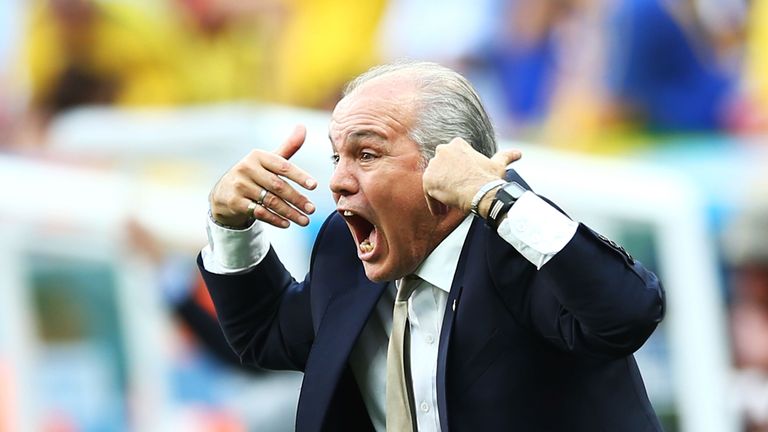 Alejandro Sabella has urged his Argentina players to go even further in the World Cup after beating Belgium 1-0.
Sabella said his players had made some history after they reached the semi-finals for the first time since 1990.
Gonzalo Higuain's eighth-minute strike in Brasilia booked a last-four clash against the Netherlands in Sao Paulo on Wednesday.
After the game, Sabella said: "After 24 years, this is a good tribute to this squad - they will go down in history as one of the best four teams in the world and we will see if they can go one step more."
Sabella also praised Lionel Messi's contribution in a midfield role.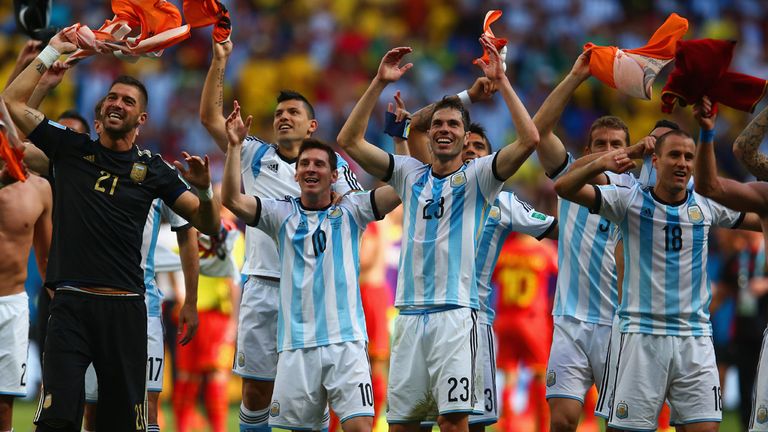 He added: "I felt he played a wonderful match. it's not only scoring goals, it's having possession, taking out three opponents and every move he makes is a sign of hope for us and endangers our opponents.
"That a player like Messi almost never loses the ball is water in the desert - he gives us that water in the desert.
"Today when the terrain was dry he gave us that breath of fresh air every time he had the ball."
Sabella said Real Madrid winger Angel Di Maria would have tests on a thigh problem after he limped out of the match.
He said after the game: "Angel has a problem in his right thigh and tomorrow he will have some tests and we will see, he is one of the key figures for us."