Brazil rule out former Barcelona boss Pep Guardiola as their new manager
The Brazilian Football Confederation has dismissed reports Pep Guardiola is wanted to be the new manager.
Last Updated: 26/11/12 5:14pm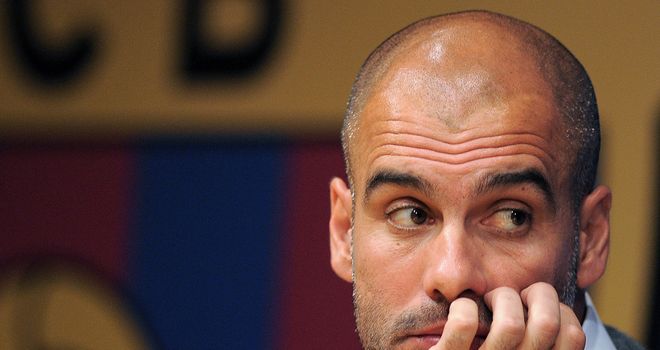 Reports had suggested the former Barcelona boss was interested in succeeding Mano Menezes, who was sacked on Friday.
But Brazil do not want to appoint a coach from abroad and are focusing their search on a homegrown talent.
"There is a very little chance it will be a foreign coach. We have won five World Cups with Brazilian coaches and I don't think it will be necessary," Marin told Terra.
Menezes' sacking brought to an end two-and-a-half years in charge but Brazil won just 21 of his 40 matches and suffered defeat in the Olympic final to Mexico this summer.
"The past is the past," said Marin.
"We must now think about the future and it is the moment to analyse the ideal candidate who is going to lead a team that has picked up inconsistent results."