Atletico Madrid striker Diego Costa reveals why he chose Spain over Brazil
Atletico Madrid striker Diego Costa believes he has made the right decision in opting to play for Spain ahead of Brazil.
Last Updated: 30/10/13 2:32pm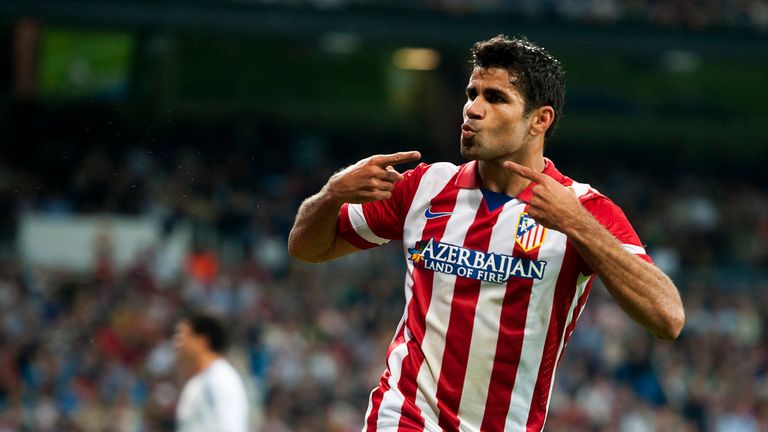 On Tuesday, the 25-year-old confirmed he will be available for selection for his adopted homeland ahead of next year's World Cup in the country of his birth, Brazil.
Costa, the leading goalscorer in La Liga with 11 goals from 10 matches this season, explained opting to play for Spain was a difficult choice for him to make.
"I hope people understand and respect my decision because it has been very difficult," he said. "It was very difficult to choose between the country where you were born and the country that has given you everything.
"I looked at everything and saw that it was right and best to play for Spain because this is where I have done everything. All that I have in my life was given to me by this country.
"I have a special affection. Here I feel very appreciated for all that I do and I feel the love of the people."
Costa played for Brazil against Italy in March this year but was able to switch allegiances because the match which took place in Geneva was a friendly.
The striker hopes people in his homeland will not hold the decision against him and revealed he wants to return and live in Brazil at some point in the future.
"I hope people understand because it is not something against Brazil," he said. "I have family in Brazil and it is the country where I was born. I hope that God allows me to live there again in the future."