Guillem Balague blogs on a potential pivotal weekend in La Liga
Barcelona and Atletico must adapt quickly to deny Real Madrid the title, says Guillem Balague.
Last Updated: 01/03/14 11:18am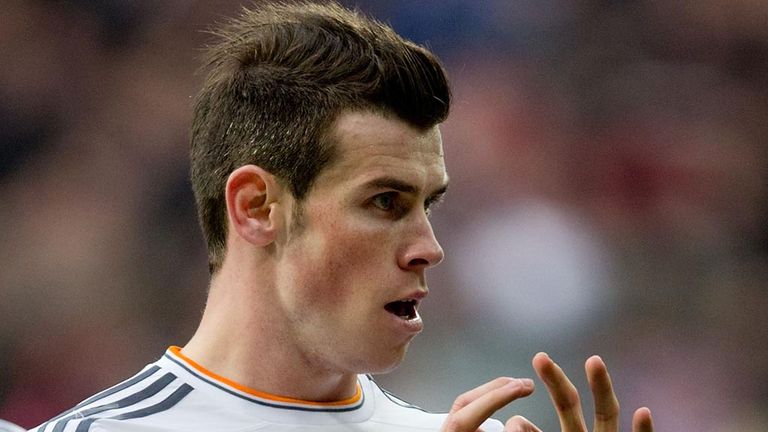 Real Madrid confirmed their solidity as a team and showed they don't need to play wonderfully and they don't need to score collective goals. Because they are defending so well, even without Sergio Ramos in the team, that always allows them to win games.
It wasn't a great game. Gareth Bale received his first whistling from the Bernabeu crowd following a few misses. But all in all, they haven't lost a game since the Clasico and I said after that game that Real Madrid would win the league.
You can tell Barcelona have structural problems and Atletico were going to hit a wall, while Real Madrid had room for improvement. We've seen that happening with Atletico - Diego Simeone needs to tweak the style but is not able to do so because he doesn't believe in anything other than his style.
You have players such as Arda Turan and Koke looking tired, and the missing full-back Filipe Luis mean that they can't employ the attacks down the flanks. That means that Atletico have lost three games in three weeks. It's still extraordinary what they've done and they'll still have a part to play in the Champions League.
Atletico have struggled against teams that have defended very deep and give them the ball. The arrival of Diego was supposed to sort that out but quite clearly, as he was left on the bench in Milan, Simeone doesn't think he's the perfect solution yet.
At Barca, Tata Martino wasn't using what's at his disposal in the best way. I think he had to improve the style or change the players and neither has happened. He made a mistake in changing six players - one because of injury but five more without needing to.
Martino has told the players he will never make this mistake for the 20 games left this season (if they make all the finals). He will go back to the style that we've seen in the previous three games.
But the players have lost a bit of faith in the leader because he's made a mistake at a key moment in the season. The main consequence will be that the team will go in the direction the players want it to go in.
People are saying that Lionel Messi seems a bit absent. I'm saying he's scored consecutively in five games! But as long as there is no link between Xavi, Iniesta and Messi you won't get the best Barcelona.
Guillem answers your questions...
Got a question for Guillem? Then send it in using the feedback form below, and then look out for his answer next week...
ANTOINE TO WATCH
Hi Guillem, How impressed have you been with Antoine Griezmann this season? His goal against Barca showed he can do it against the best sides, so do you think he will make France's World Cup squad? And will any big clubs be trying to sign him this summer? Thanks, Ben (Liverpool fan)
GUILLEM SAYS: Real Sociedad will sell in the summer. Paris St-Germain are favourites right now but he's playing so well that there will be others in the queue trying to get him.
SHOPPING LISTS
Hi Guillem, In the summer what positions are Barcelona and Real Madrid looking to add to and what players are they likely to target in the transfer window?Will Atletico Madrid be able to hold on their top players? Dom
GUILLEM SAYS: For Real, goalkeeper could be one. It could be a way of sorting out the problem. Iker Casillas wants to leave if he's not going to play and Diego Lopez has an offer from Napoli. Raphael Varane seems to be sorting his physical problems out but some say that he can't play two games in a row so maybe they need a centre-back. I also think they'll definitely go out and get a striker. As for Barca, one top player per position. Marc-Andre ter Stegen has been signed as a goalkeeper already but they need one player per position.
WHO IS NUMBER ONE?
Hi Guillem! Do you think Lopez is better than Casillas? And should Madrid just sell Casillas already? Jbx11
GUILLEM SAYS: Casillas is doing really well in the Cup and the Champions League and now Carlo Ancelotti is saying that he may even play in some league games. The door is certainly open to see more of Casillas. Lopez offers different things - he comes out better and is statistically as good as Casillas but Casillas is the best at one-on-one in the world.
BIG TIME BECKONING?
Hola Guillem. After Sociedad's great win at the weekend do you think they'll be able to beat Athletic Bilbao to fourth this year? Thanks, Mike (Derby fan)
GUILLEM SAYS: However they finish the season is what's going to take them to fourth or not. They seem stronger than Athletic Bilbao at the moment and it's a shame that one of them has to miss out. However, the competition for fourth is a good thing and means everyone has to play their best.