FL72 Blog: Kevin Davies discusses Joe Garner's contract renewal at Preston
North End are unbeaten in three and have tied down their top scorer...
Last Updated: 22/08/14 4:17pm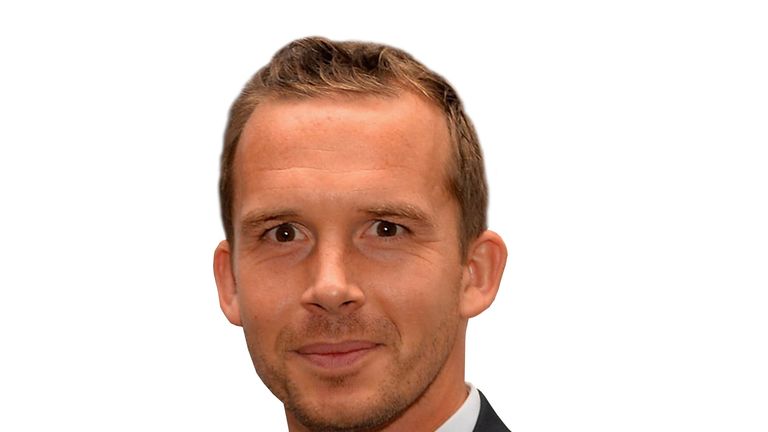 skysports.com will be getting inside the minds of the players this season.
We spoke to regular blogger Kevin Davies of Preston North End to get the inside scoop on Joe Garner's contract renewal, the club's promotion bid and the veteran's own battle to earn a regular starting berth.
A 4-0 win at Scunthorpe last week was followed by a 1-1 draw with Doncaster after the concession of a late goal which briefly deflated Davies' Preston - but they remain unbeaten in their first three games...
I think everyone in the Preston dressing room - and the manager - is relieved to see Joe Garner sign a new deal.
There's been a lot of speculation because of what he did last season in scoring 24 goals. He's a player that is full of confidence, he works hard, he's good in there and can finish with his left or right foot. He isn't a nice player to play against if you ask defenders – he's quite physical.
I've seen it with a lot of strikers in the past, when these chances come they're not thinking 'I might score' they're thinking 'I will score'. It's good to see and I hope Joe carries on this season where he left the last one.
He'll be a big player this season. You've seen it with players like Luis Suarez at Liverpool – if you score that amount of goals you will be missed. It's not a new signing but it's great for him to be secured to the club.
He's a Preston fan, as well, and you can see that he's playing because he loves the club.
Am I disappointed not to be playing? With this new system we've only got one striker at the top and that's Joe Garner. It seems to be working quite well so I can't complain but I'd prefer to be playing.
We played 3-5-2 last season so had two strikers. I'm frustrated but I'll keep training hard and the manager has told me that chances will come. For instance, Chris Humphreys didn't start the season but Andy Little got injured, Humphreys came in and took his chance.
We want to win this league, we've got the squad in place and we're in the next round of the cup.
Kevin Davies
I'm experienced enough to realise that it's a fight to get into the starting XI – it's even a fight to get onto our bench because we've got David Buchanan and Scott Laird who are not even substitutes at the moment. You've got to perform or you'll be out of the squad altogether.
Downfall
We were obviously disappointed to concede a late one to Doncaster on Tuesday because I think that would have put us second. All in all, the performances have been strong and we've been solid.
We've dusted ourselves down and we're ready to go again, there's so many games that you can't reflect too much because you're looking forward.
Conceding late is something we did on three or four occasions last season. Even if you play poorly and you get yourselves in the lead, you want to manage the game and see it out, slow it down.
Going into the corner and do what you have to do. There were occasions when we looked to score a second instead of managing the game and that's something we should have learned from last season.
We need to get it into our make-up to stop drawing games because that was our downfall last season.
Doncaster would have argued they deserved something out of the game because they had more possession than us, but when you get into those positions you need to try and hang onto them better. We'll learn our lessons quickly and the next game is upon us already.
We looked solid and when I was sat on the bench with a couple of minutes to go I couldn't see us conceding. We were really solid at the back, our centre-halves have got broken noses and black eyes already this season – they're willing to throw their bodies in. The crowd was quiet, we weren't under immense pressure so that was the biggest disappointment.
To go away from home to Scunthorpe and win 4-0 is great, I don't think they've lost at their own place since last November. They were really strong and were a new team coming up but it was as comfortable a game as I've seen us play.
There weren't too many games last season where we blew teams away but that was the complete performance. We want to win this league, we've got the squad in place and we're in the next round of the cup, too, which is great.