Kevin Phillips
Football Expert & Columnist
Capital One Cup Chelsea win can inspire Sunderland, says Kevin Phillips
Sunderland's cup win over Chelsea could rejuvenate their Premier League season, says Kevin Phillips.
Last Updated: 18/12/13 11:12am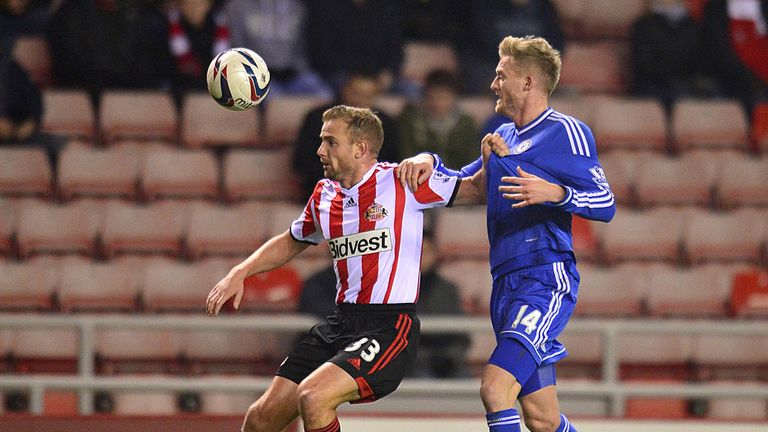 An extra-time winner from Ki Sung-Yeung, after Fabio Borini had cancelled out Lee Cattermole's own goal, gave the Black Cats a shock quarter-final win over Jose Mourinho's visitors.
It is just the second defeat the Portuguese manager has suffered in the competition - the other being a 2005 penalty shootout loss to Charlton - but a result which could transform bottom-of-the-table Sunderland's fortunes, according to Phillips.
"Only time will tell [what this means for Sunderland's season] but it's a huge, huge result," the Crystal Palace forward, who bagged 130 goals in 235 appearances for the Stadium of Light outfit between 1997 and 2004, told Sky Sports.
"You'd like to think now the supporters will turn up in force on Saturday for their league game and hopefully it will kick-start their season. Should I be saying that as a Crystal Palace player? I'm not so sure!
"But I'm delighted for the area, I know what it means to the people up here and, from the players' point of view, that will give them a huge lift going into Saturday."
Inspiration
Sunderland, who are five points adrift of safety, host Norwich at home on Saturday and another former Black Cats player, Michael Gray, reckons with a renewed determination in the camp - and an inspirational captain in Lee Cattermole - the North East outfit can claw their way clear of the relegation zone.
"The passion was back and it was there for everybody to see," said Gray, who made over 400 appearances for Sunderland.
"We criticised them in the first half but after that you look at the chances they created, the determination they showed and they deserved it in the end.
"Cattermole, in particular, was outstanding. If you want a leader on the field you look at him. He could have gone into a few silly challenges but I don't know if Gus has had a word with him because he pulled out of them.
"He was the one who got the attacks going and that's not what you normally see from him. The first goal came from his pass, a through ball that fell to Borini's feet, and to see that side to him was excellent.
"When you talk about passion and leadership you say Lee Cattermole."
Frustration
Mourinho, though, will be left frustrated by the encounter, reckons Gray.
The Blues recorded 23 attempts on goal in the contest but ultimately were unable to keep their Capital One Cup ambitions alive.
"Mourinho will be scratching his head after that," said Gray.
"Chelsea enter competitions to win them and he would have come here thinking they've won the last nine times they've been here.
"When they got the lead we worried for Sunderland, but Sunderland turned it around and it was a great night for the hosts."