Michael Owen admits lack of action with Stoke prompted decision to retire.
Michael Owen admits his lack of first-team action for Stoke convinced him to announce his retirement from football.
Last Updated: 22/03/13 8:10am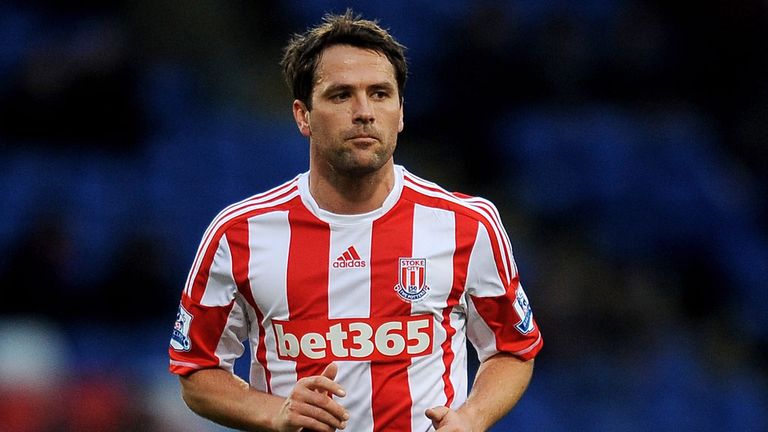 The 33-year-old former England striker had hoped to play more regularly after joining Stoke in the summer, but he has made only a handful of appearances and scored just one goal.
Owen was forced to accept that his time in the top flight was nearing an end and will hang up his boots at the end of the season.
"It would be wrong to blame fitness," he said on his website. "It is either the manager's opinion I am not good enough or that I don't fit into the system."
Adding that he had "total respect" for Tony Pulis' decision to leave him out, Owen continued: "Considering retirement was a gradual process but I had come to the decision before Christmas that this would be my final season in professional football, although that wasn't quite the plan at the outset.
"I had signed for Stoke with every intention of playing more football than I had in recent seasons.
"Looking at it realistically, things are unlikely to change in the remaining weeks of the season. And having played so little in recent years, the chances of me continuing to play at the top level look remote."
Owen scored 40 goals in 89 appearances for England, but he believes his persistent hamstring problems stopped him from achieving more in the game.
"An emotion that lives with me is a sense of 'what might have been' had injuries not robbed me of my most lethal weapon - speed," he said.
"Many of my highlights were early on in my career and I can only wonder what more I would have achieved had my body been able to withstand the demands that I was making of it. I was almost too quick."