Transfer guide
More than any other side in the Premier League, Fulham desperately require an injection of youth. After releasing 12 players, the first-team squad looks rather threadbare, but quantity and quality is a difficult combination with Martin Jol expected to operate on a strict budget once again.
Last Updated: 14/06/13 11:30am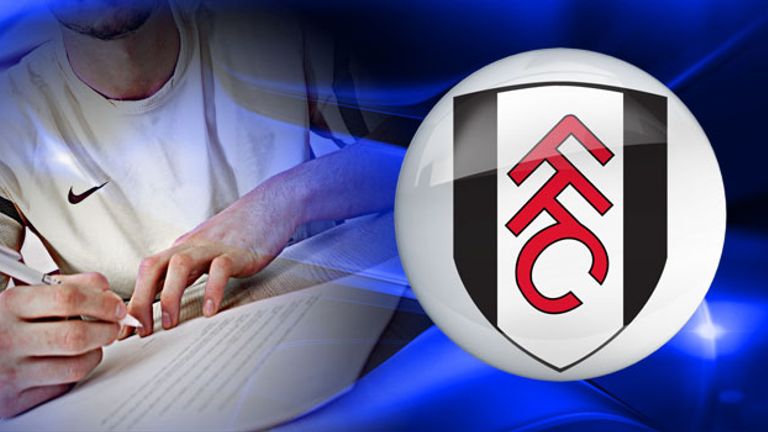 What's been said: "It's not easy because you need a lot of money to buy players and if eight or nine players are leaving the club we need five or six to come into the club. Hopefully we will be able to do that or we will have to be very creative again" - Martin Jol.
The budget: Negligible again.
What's needed: If David Moyes thinks he had an ageing squad, he should cast a glance towards Craven Cottage, where Bryan Ruiz was the only player under the age of 30 who started more than 20 Premier League games last season. That's an astonishing statistic and shows the difficult job faced by Martin Jol, who was given around £6m of the money raised by the sales of Mousa Dembele and Clint Dempsey last summer. Having so little money and such a small squad basically means he's shopping in the free transfer or very cheap basket usually inhabited by the over-30s (Derek Boateng, Martin Stekelenburg and Sascha Reither have already signed this summer) when what they really need is youth and sell-on potential.
"I would love to have some 23 and 24-year-old players, like Mousa Dembele, to build them up and try to build up your own funds," says Jol, but that seems unlikely because players in that age bracket generally come with a £5m price tag and an element of risk. We do know he will probably buy at least one winger and one striker (Jay Emmanuel-Thomas is one underwhelming suggestion) this summer but any other signings may simply be the dregs that are left when everybody else has their pick. Don't be surprised if there's a loan signing or two from QPR's bloated ranks. How old is Jermaine Jenas these days?
Ideal signing: Quite where the money would come from for fee or wage goodness only knows, but Darren Bent as been linked with a move. However, with Berbatov providing goals, a loan move for Scott Sinclair would be more than sensible, adding much-needed pace and dynamism.
Sky Bet: The Cottagers are naturally not linked with any of the top names in our Transfer Specials, with few backing them to make significant signings. Somewhat surprisingly, given they already have Dimitar Berbatov, Mladen Petric, Bryan Ruiz and Hugo Rodallega on the books, the majority of players they have been backed to sign are strikers. The Cottagers are currently amongst the favourites to sign Darren Bent (7/4), Franco Di Santo (5/1) and Peter Odemwingie (8/1), while we have also seen a few bets of them to sign QPR winger Shaun Wright-Phillips (9/1). Transfer specials here
Release list: Chris Baird, Simon Davies, Mahamadou Diarra, Thomas Donegan, Corey Gameiro, Georgios Karagkounis, James Musa, Richard Peniket, Mladen Petric, Mark Schwarzer, Alex Smith, Csaba Somogyi
Read our up-to-the-minute live Fulham transfer feed here