2022 World Cup: FIFA vice-president Jim Boyce appeals to Premier League to agree winter switch
Jim Boyce has appealed to the Premier League to back the decision to switch the 2022 World Cup to the winter.
Last Updated: 19/09/13 12:14pm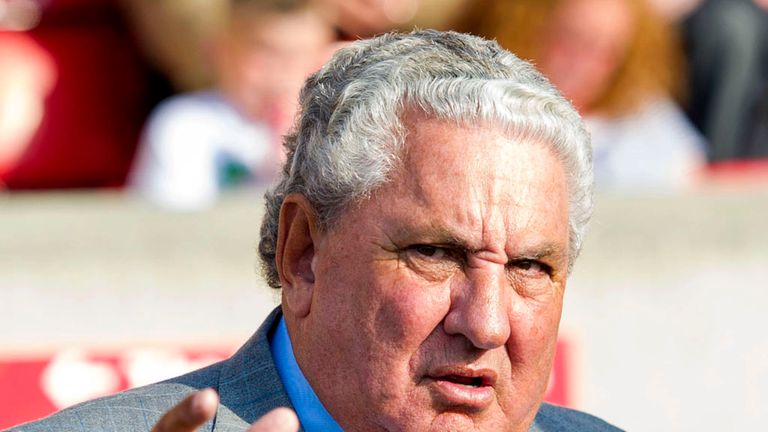 Sepp Blatter, the president of world football's governing body, admitted earlier this week that FIFA may have made "a mistake" in awarding the tournament to Qatar.
Matches would have to be played in temperatures of up to 50 degrees if played in the traditional summer time slot, leading to calls for it to be switched to winter.
While the European Clubs' Association (ECA) have backed such a move, Premier League chief executive Richard Scudamore has opposed it, but Boyce is hoping for a change in stance.
Boyce told Sky Sports News: "I would appeal to the Premier League that in the interests of football, they work with FIFA and all the other European associations to try and ensure that this World Cup is played at the right time.
"I'm glad to see that there does now appear to be a willingness to sit down and talk about it."
Boyce admitted that FIFA delegates didn't know how hot it was going to be when they voted for Qatar.
"I think perhaps FIFA were caught in a bit of a trap," he said. "They found out that this was going to be in severe heat. Hindsight is a wonderful thing."