What do you do to boost your Sky Bet Football League club? We want your stories of match-day superstitions
Last Updated: 03/05/14 1:30pm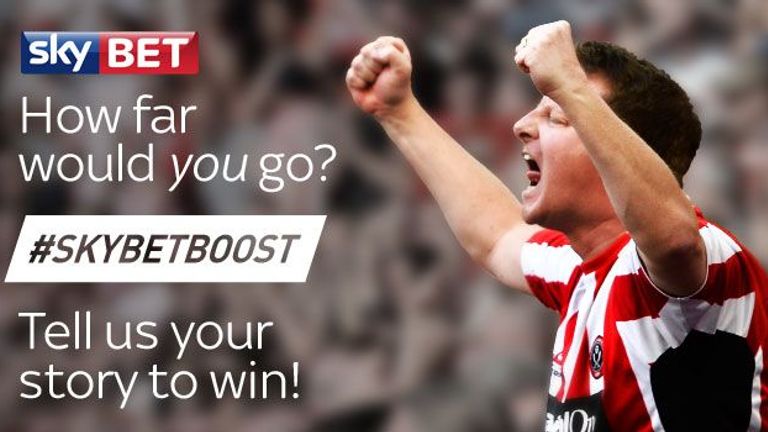 Got a match day superstition that boosts your team? Do you kiss the badge? Stand on one leg? Sky Bet want to hear from you.
Maybe you always buy a pie from the same stall or insist on arriving at the ground at the same time every week?
Up and down the country, fans let their superstitions and rituals take over to help their team get a win. But are you one of those fans?
Football League sponsors Sky Bet want to hear your funny, quirky and crazy superstitions and how they impact your team.
Visit Sky Bet, enter your details - and your story about your Football League team - in the form and we'll reward our favourites with shirts and footballs signed by your club's players.
Click HERE to tell your story and to be in with a chance of winning these great prizes.