World Cup Final: Germany favourites but Alejandro Sabella's Argentina have organisation... and Lionel Messi
The manner of their progress to the final has been markedly different with Germany crushing Brazil while Argentina edged past the Netherlands. That doesn't mean the identity of Sunday's winner in the Maracana is inevitable, writes Adam Bate.
Last Updated: 11/07/14 2:08pm
After watching a particularly scary horror movie, some struggle to sleep with the light off. Perhaps it was a similar terror at work that led to Wednesday's goalless 120 minutes between Argentina and the Netherlands in the World Cup's second semi-final.
Both teams would have witnessed the extraordinary events of the previous evening in which Germany put seven past Brazil and irreparably damaged a nation's sense of self-worth in the process. That capitulation ensured that, 24 hours on, there would not be the wide open and free-flowing contest between World Cup heavyweights that we might have hoped for.
Neither was it a tactical chess lesson from self-appointed grand master Louis van Gaal, exposing counterpart Alejandro Sabella for the underwhelming puppet he is purported to be. While Van Gaal can take the credit for everything from diving headers and last-minute escapes to opposition penalty saves, Sabella is seen rather differently.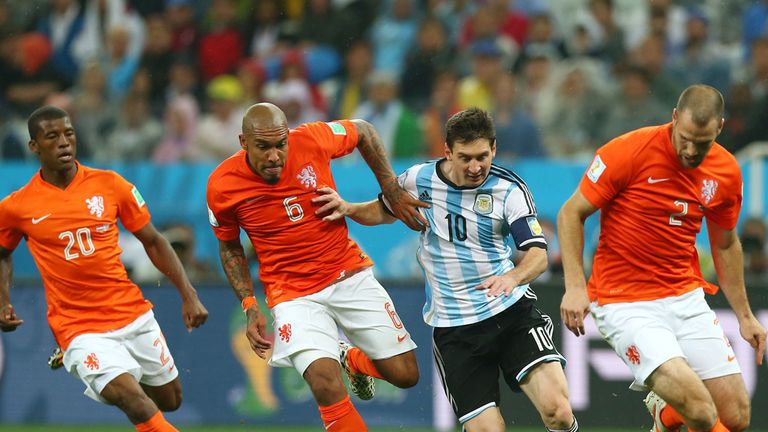 Every moment of Lionel Messi magic is regarded as further confirmation that Sabella's role is little more influential than the supporter on their sofa. At the mercy of Messi's whims, the coach has the passive role on the bench with the star man as the team's on-field director.
Up until the last four, it was a view not without substance with Sabella enjoying little faith from fans in his homeland. He was accused of paralysis with like-for-like substitutions and delayed changes that were indicative of uncertainty when games were delicately poised. Rodrigo Palacio for Ezequiel Lavezzi was his only interjection through 105 goalless minutes against Switzerland.
Convincing evidence
But be careful with set narratives. While the Sao Paulo semi-final was a tense and tight affair, it was also a tick in the box for Sabella. In its own way, the performance offered the most convincing evidence yet that Argentina have developed the qualities needed to become worthy World Cup winners at the weekend.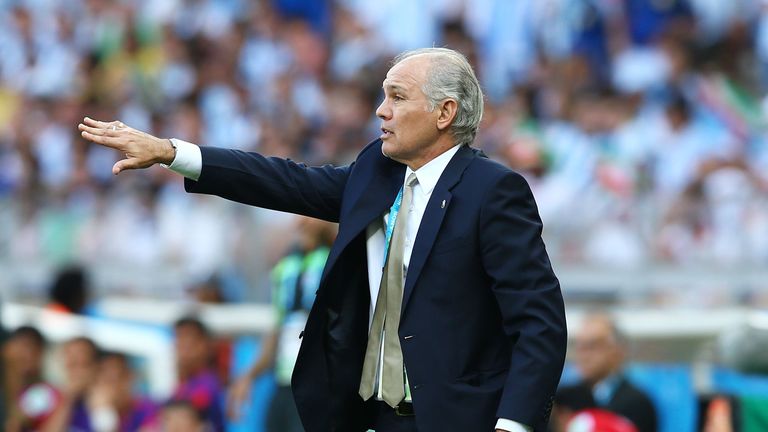 Tightly marked for over an hour by Nigel de Jong, Messi found space elusive throughout and one dazzling late run aside was unable to carve out the openings. He failed to touch the ball once in the Dutch area but that didn't prevent Argentina from causing the greater tactical problems for their opponents, exposing the space behind wing-back Daley Blind time and again in the first half.
At the other end, there were few such difficulties as Argentina looked defensively solid. Javier Mascherano's impressive screening job protected his centre-backs and prevented Arjen Robben from getting on the ball for large periods of the match - he had just six touches in the first 45 minutes and attempted one solitary pass.
The organisation that brought that about is a reflection of how Sabella's side have improved defensively as the tournament has progressed. Lucas Biglia has shown greater awareness of danger than Fernando Gago, while the experience of Martin Demichelis has been a factor since he replaced Federico Fernandez.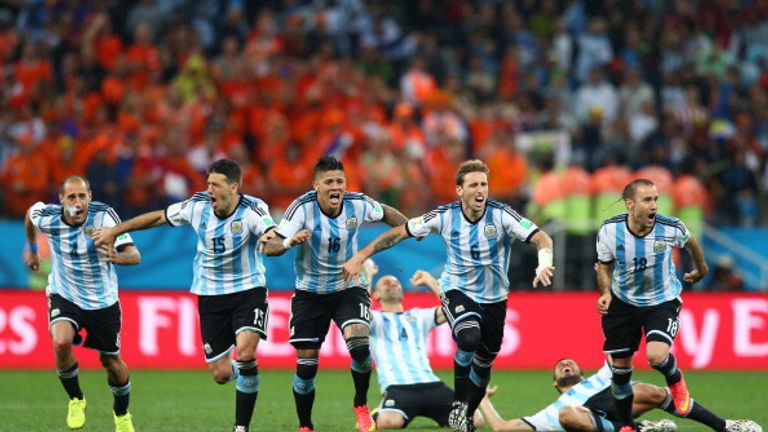 With Sergio Aguero only just returning to fitness and Angel Di Maria still out through injury, there have been unwelcome disruption further forwards so this defensive solidity has been essential to Argentina's progress. They go into the final on a run of six hours without conceding a goal, having kept four clean sheets in six matches.
Indeed, the only goals they have let in were a late consolation for Bosnia and Herzegovina in their opening match and two equalisers against Nigeria in a game where they'd already qualified, needed only a draw to top the group and ended up winning anyway.
Encouragingly for Argentina, their progress has been reminiscent of Spain four years ago. The 2010 winners finished with an 8-2 goalscoring record and negotiated the knockouts with four consecutive 1-0 wins. Argentina currently have an 8-3 record and the chance to become the first World Cup winners since West Germany at Italia '90 to do so without ever falling behind in a match.
Resolve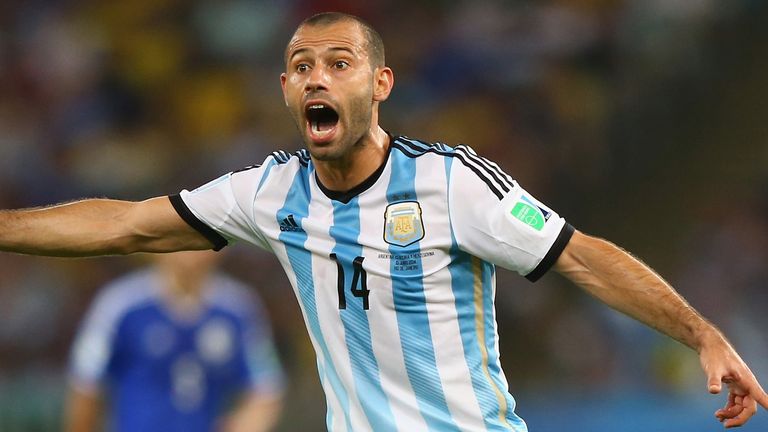 Of course, that defensive resolve will be challenged against a Germany side that have scored more goals en route to the final than any eventual champion since they themselves won it in 1954. They will undoubtedly be favourites after the dissection of Brazil. Over-confident even? Sabella certainly seems happy to play up the underdogs tag.
"Some of our players are sore, beaten, tired - the results of a war, so to speak," he told reporters after the penalty shootout win. "We have a final to play, with one day less to prepare and against a team like Germany. The match is extremely difficult.
"The Germany game was decided in the first 45 minutes, so they could ease off in the second half, whereas we had to spend all the effort, and every last drop of sweat to reach the World Cup final."
After what they did to Brazil, Germany will be expected to complete the coronation on Sunday. But Argentina are now a well-organised team with a genuine great of the game in their ranks. Joachim Low's side might take the plaudits as the outstanding outfit of this World Cup. Sabella will settle for the trophy.