Sepp Blatter says FIFA willing to allow fans to see goal-line technology calls
Sepp Blatter says FIFA is open to allowing goal-line technology calls to be screened in stadiums and on television.
Last Updated: 01/03/13 6:28pm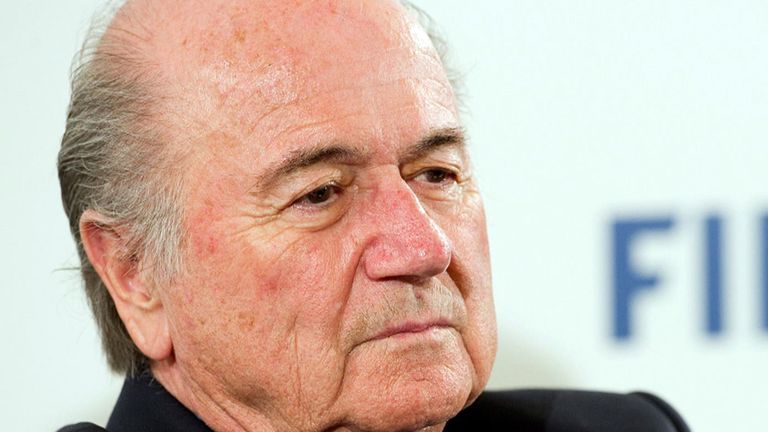 Football Association general secretary Alex Horne said earlier on Friday the FA were yet to make a decision over whether the goal-line calls would be shown on big screens at grounds as they look to introduce the technology to the Premier League.
Horne did say, however, that replays of decisions are set to be shown to television viewers.
FIFA confirmed earlier this week that goal-line technology will be used at next summer's World Cup in Brazil.
In a document to be assessed by football's rule-makers on Saturday, FIFA did a U-turn on its previous stance that officials could be undermined if the results were shown to supporters and Blatter insists all results must be transparent.
The FIFA president says fans "must" know what the computers are telling referees.
"It's not a secret," said Blatter.
"Once we have the technology and it shows it's a goal or not a goal, we have to be transparent, otherwise there's no need to do it.
"We will do it. It is something we need in football."