World Cup: Roy Hodgson would be 'devastated' if England fail to qualify for Brazil
Roy Hodgson has admitted he will be 'devastated' if England fail to qualify for the World Cup in Brazil next summer.
Last Updated: 09/06/13 11:43am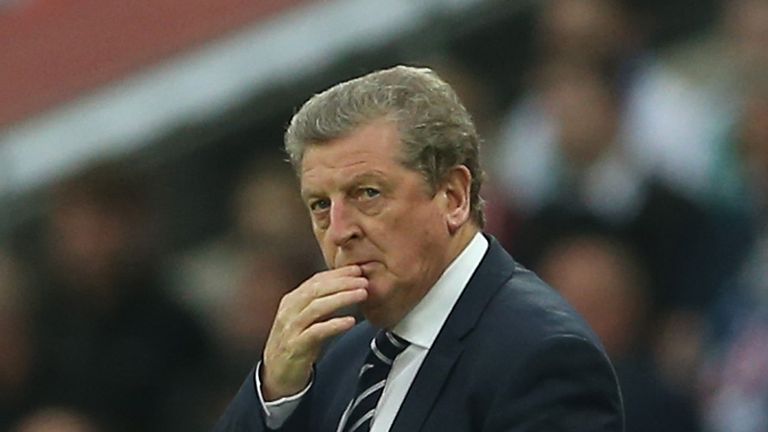 Hodgson's men enjoyed a taste of what awaits in 2014 after drawing 2-2 with the World Cup hosts in the Maracana last weekend.
But the Three Lions still have a lot of work to do to ensure they reach the global showpiece with four games remaining of their Group H campaign.
England's fate is in their own hands as they prepare for fixtures with Moldova, Ukraine, Montenegro and Poland in September and October.
"We will be devastated if we don't get there," Hodgson told reporters.
"My appetite for next summer didn't need whetting on Sunday. When I was lucky enough to be given this job the focus from the first moment has been on Brazil 2014.
"We've got four matches to do it and the good thing is we know we are hard to beat, with a good shape to our team both defensively and offensively.
"In our good moments we actually pass the ball quite well and do some good things going forward.
"We are going to build on that and I don't think the result and the performance in Brazil will have done the players' confidence any harm."
Hodgson accepts that the England team will always be under the microscope, with every performance analysed in forensic detail by the media and supporters.
And the experienced head coach knows it is important to look beyond the final result, particularly in friendly encounters, to focus on the bigger picture.
He added: "I think as a coach and manager who has been in football a long time it's more of a straight line than that. We've got to make sure we don't get carried away and we analyse things.
"Sometimes after a disappointing result you actually see a decent performance. And sometimes you can get a great result but realise if we continue like this performance-wise we are going to be up the creek without a paddle.
"But I'm lucky enough to have a group of players who don't think in those terms. It's been a good year and I only hope the start of next season will be positive too."