World Cup: Arsenal's Arsene Wenger tips Jack Wilshere to star for England in Brazil
Arsene Wenger has tipped Arsenal's Jack Wilshere to overcome a broken foot in time to star for England at the World Cup.
Last Updated: 01/05/14 9:26am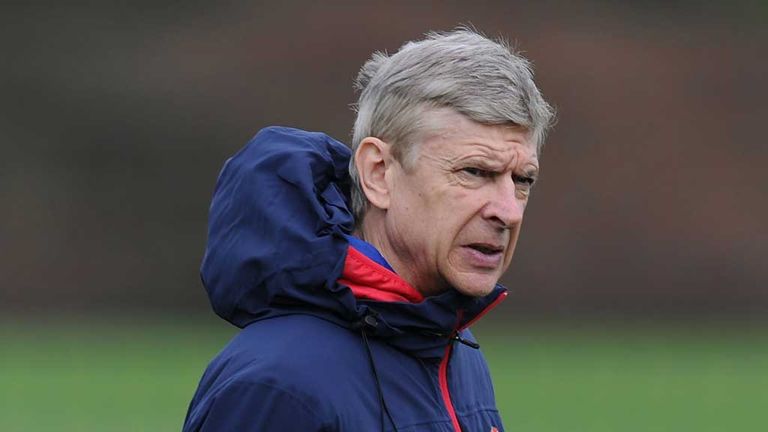 The Frenchman accepted that England manager Roy Hodgson can only take players who are "100 per cent fit" to the World Cup - but is confident that midfielder Wilshere can recover from his broken foot in time to have a "great" tournament.
Wilshere, 22, faces at least six weeks on the sidelines - with another two before he will be fully match fit - after scans revealed he had sustained a hairline fracture following a hefty tackle from Liverpool defender Daniel Agger early in Wednesday night's friendly against Denmark at Wembley.
Wenger sees no reason why Wilshere - who missed out on the chance to play at the 2012 European Championship because of a serious ankle injury - should not be on the plane to Brazil.
"When you go to a tournament like that, you have to be 100 per cent fit. I am confident Jack will be because the timescale is all right," said Wenger.
"He can have a great World Cup if all works well.
"If you look at the number of weeks until the end of the season, then you have still six weeks before the start of the World Cup.
"He will be fully fit to play (for Arsenal) and then you have still preparation games (with England)."
Wenger added: "At the World Cup you will be happy that you have a player who is as committed as that, who can have the technical ability to go forward.
"What is important now for him is of course that he goes there in full fitness, and we have to make sure that after the six weeks he has no setbacks."
Wenger was told of the incident after watching France beat Holland 2-0 in Paris at the same time as the Wembley contest and admitted it was sometimes difficult with Wilshere to assess just how bad an injury may be.
"The problem of Jack is he has a high pain threshold, and that is why he is in danger sometimes, because he just goes on, and after you see a disaster has happened," Wenger added.
"So many times I sit there (on the bench) and say to the physio 'come on, how bad is it?' and am told 'he wants two or three minutes', and after that Jack continues to play.
"You think you have to take him off straight away with a stretcher, and after, suddenly, he can go on. He is very, very, very resistant to pain."