Atletico Madrid's Radamel Falcao thinks only about Atletico and not a move to Real
Atletico Madrid Radamel Falcao is thinking only about helping his side to glory and not a move to city rivals Real.
Last Updated: 29/11/12 3:10pm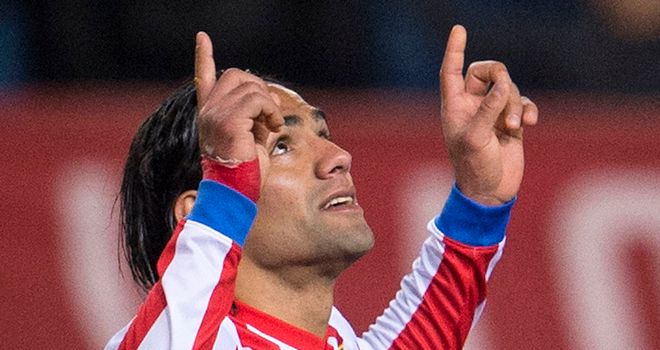 The Colombian striker has been heavily linked to Los Blancos and Chelsea after an incredible spell in the Spanish capital where he has scored 35 goals in 45 league matches.
His exploits in front of goal have helped Diego Simeone's side up to second in the Primera Division table, just three points off leaders Barcelona.
"At Atletico Madrid I have a contract for three more years and I will not at this time think about future," he told DIRECTV.
"We are fighting for important things that are at stake and valuable titles. I will not lose concentration for anything in the world.
"I try to live in reality because I know that in football you have to prove yourself every day and this can change."
The striker did however reveal where he would like to finish his career.
"I never played in Colombia in a First Division team and this is in my plans again," he said.
"But I do not know what can happen from here until I finish my career. It is true that I would have liked to play for Millonarios."