Serie A: Carlos Tevez insists Juventus focused on Scudetto
Carlos Tevez is focused on firing Juventus to their 30th Serie A title and insists that is the club's main aim.
Last Updated: 18/07/13 6:15pm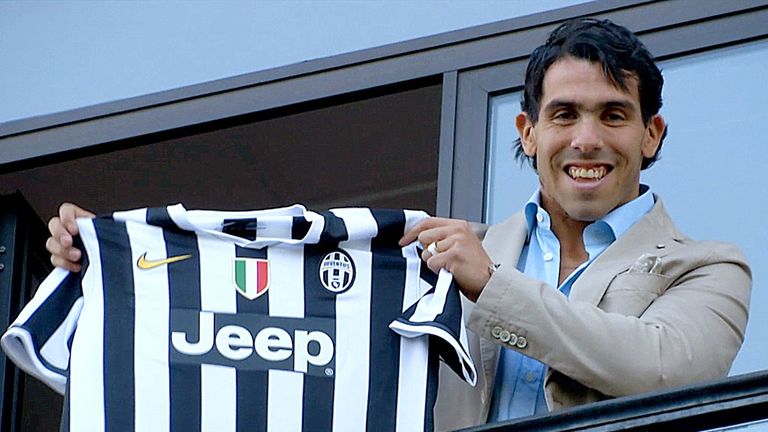 Tevez, who joined Juve last month from Manchester City, scored his first goal for the Italian club on Wednesday night as the reigning Serie A champions beat a Val d'Aosta XI 7-0 in a pre-season friendly in Saint-Vincent.
The 29-year-old striker was clear on his aims after joining the Turin club and is keen to avoid the overwhelming pressure to win the Champions League trophy which he felt at City.
"I think we have to be calm and make sure we don't put pressure on ourselves to win the Champions League," Tevez told CNN.
"If we don't then that pressure will become impossible to escape from.
"We have to be calm and know that winning the Scudetto again will make us part of Italian history and then we can think about everything else.
"We all dream of winning the Champions League but our main objective is winning Serie A. Then we can be calm in the Champions League and everything will become a lot easier."
Under Roberto Mancini, City failed to progress from the group stage of the competition in the last two seasons - something which Tevez blames on there being too much scrutiny.
"Yes, there was way too much pressure," he added.
"It came from everyone - the club, the fans. I think that too much pressure just hurts the team.
"What happened was that there was so much hype and pressure to be one of the giants of Europe and we didn't do it.
"We dropped out in the first round of the Champions League on both occasions."