Transfer news: Andrea Pirlo close to signing new Juventus deal
Juventus playmaker Andrea Pirlo has revealed he is close to signing a two-year contract extension.
Last Updated: 15/05/14 1:39pm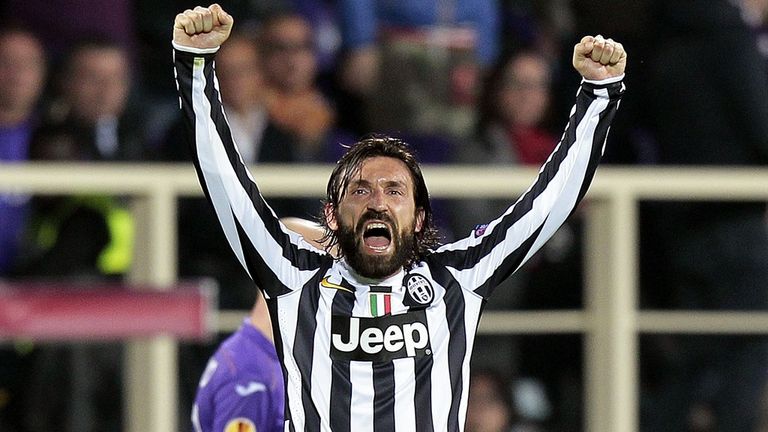 The veteran midfielder could become a free agent this summer but is set to pen a new two-year deal with the recently-crowned Serie A champions.
"More or less we have reached an agreement," Pirlo said to Gazzetta dello Sport. "I hope the announcement will be made in the coming days."
Pirlo, who was voted the 2012-13 Player of the Year in Serie A by his peers, has enjoyed another solid campaign with the Turin club.
The Italy international joined Juve from AC Milan in 2011 and has been a regular in Antonio Conte's starting 11.
The 34-year-old, who is set to play for Italy at this summer's World Cup, scored four goals in 29 league appearances to help Juve clinch their third straight Scudetto.
Pirlo hopes Conte will remain at the club next season.
Conte has been linked with a move away from Turin this summer after three successful seasons in charge of the Old Lady.
"I hope Sunday's game against Cagliari is not Conte's last," Pirlo said. "In three years he has taken us to win three league titles."
Juve end the campaign this weekend needing just a point against Cagliari in Turin to become the first club in Italy to reach the 100-point mark.
"It's an important achievement," Pirlo said. "We have the opportunity to do so and we will not miss this chance."