Wayne Rooney won't be sold to English club, says Graeme Souness
Man Utd won't sell Wayne Rooney to Chelsea - or any Premier League club, says Graeme Souness.
Last Updated: 31/07/13 11:09am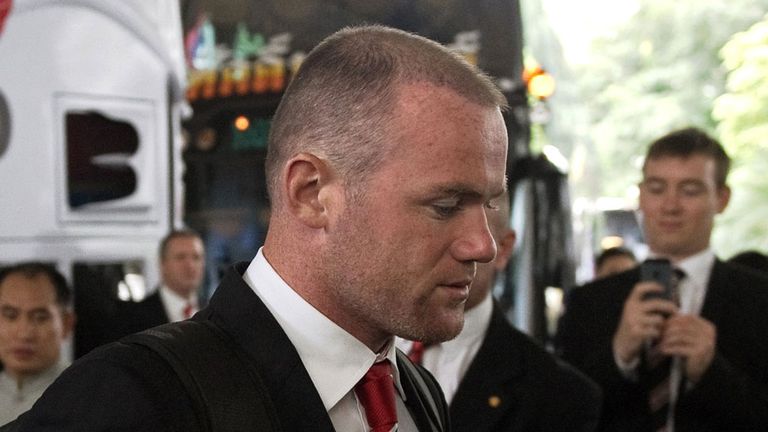 The champions have already rejected an offer from the Blues for the England forward this month and Souness says that any further attempt by Jose Mourinho's club to prise Rooney away from Old Trafford is also likely to fail.
Rooney, 27, still has two years left on his current contract but recently was said to be 'angry and confused' after new United boss David Moyes suggested Robin van Persie was his number one striker.
However Sky Sports pundit Souness told the Football Season Preview show that if Rooney was to part ways with United, he'd have to look for a club abroad.
"I don't think Manchester United can sell him to another English team," said the former Scotland international, whose managerial career included spells at Liverpool, Blackburn and Newcastle.
"Whether it was intentional or it was unwise words by David Moyes, to say 'we see Wayne Rooney as vital back-up' for Van Persie, I don't know.
"If I'm Wayne Rooney I'm thinking 'wait a minute, I'm the star of the show'; if you're a big player, that's what you believe.
"Rooney now sees himself as second fiddle to Van Persie; if I wasn't speaking on television I'd be using different words but he will be a very unhappy man at that.
"His ego has been dented and Manchester United have put themselves into a very difficult situation with Wayne Rooney - but I don't believe they can sell him to an English club."
Fellow Scot Charlie Nicholas told the show that Rooney - who scored 12 Premier League goals in 27 games last season in comparison to Van Persie's 26 in 38 - is unlikely to capture his best form so long as he plays behind the former Arsenal man on the pitch, rather than as a frontline striker.
"I remember Manchester United against Chelsea on Super Sunday last season when Rooney, who was a sub, was stretching and chatting to the Chelsea subs and I thought at the time 'that's the weirdest thing to see'," he recalled.
"When Rooney fell into a deep midfield position about 18 months ago it was nice and easy at home for Manchester United playing the lesser teams but in the big games he was asked to step up a bit more and he wasn't quite delivering and I thought 'why would you want to try and feel comfortable?'
"Great midfield players stay great midfield players. Strikers who play at No 10 are strikers and that's where they belong."
Sky Sports pundit Jamie Redknapp is convinced that Gareth Bale is off to Real Madrid. Read more here.