Report reaction
Leading football figures have their say on the findings of the Hillsborough Independent Panel...
Last Updated: 12/09/12 4:55pm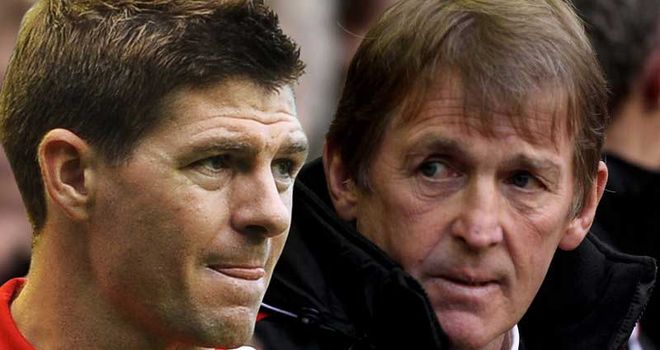 Police and emergency services made "strenuous attempts" to deflect the blame for the Hillsborough disaster onto innocent fans, newly published documents about the tragedy have revealed.
The disclosures were made by the Hillsborough Independent Panel with Prime Minister David Cameron offering a "profound" apology to the families of the 96 people who died.
Here are how some leading figures have reacted to the panel's findings
STEVEN GERRARD
"The courage and dignity shown by the Hillsborough families and survivors is an example to all of us.
"For 23 years they have fought for truth and justice on behalf of the victims and survivors of this terrible tragedy and all Liverpool supporters.
"Victims and survivors suffered not just on April 15, 1989 in Sheffield, but for over two decades afterwards with the shameful slandering of their actions by people who abused their position and power.
"Speaking as someone whose family directly suffered, I know the pain and hurt will remain. However, I hope that today's report helps bring some comfort, now that everyone knows what happened on that day."
KENNY DALGLISH (via Twitter)
"Very positive outcome. 23 years waiting for the truth next step justice."
IAN AYRE, LIVERPOOL MANAGING DIRECTOR
"(my reaction is) I guess three things. Firstly, sadness. Sadness that this whole tragedy was avoidable, and that even when it happened more could have been done to save lives. Secondly, anger. Anger at the cover up we now see, and knowing that our fans, the families and victims have been unnecessarily troubled for 23 years because of that. And thirdly, pride - because I think anyone connected to Liverpool Football Club can be proud today, proud at what the families, our fans around the world and fans of other football clubs have contributed to what we have achieved today. The hard pressure and hard work that people put in, the dedication people put in, and the tireless efforts that delivered all that happened today - that gives us great pride as a football club."
TOM WERNER, LIVERPOOL CHAIRMAN
"On behalf of myself, John (Henry, club owner) and everyone at the club, I would like to extend our thoughts and prayers on this hugely significant and deeply emotional day to everyone affected by the Hillsborough disaster.
"Today the world has heard the real truth about what happened at Hillsborough.
"As a football club, we will continue to remember those who died and support the families who lost loved ones on that terrible day.
"We hope that today's findings will give some comfort to the families and survivors and go some way to addressing some of the key questions that have hung over the Hillsborough tragedy for the last 23 years."
WAYNE ROONEY (via Twitter)
"Everyone involved in the cover up of Hillsborough is a disgrace and need (to be) punished."
STAN COLLYMORE (via Twitter)
"Justice For The 96. To the familes,hold your heads high today,you were right. You'll Never Walk Alone.".
SHEILA COLEMAN, HILLSBOROUGH JUSTICE CAMPAIGN
"Words are easy but of course the Hillsborough Justice Campaign welcomes the apologies. But we have had the truth, now it is time for justice. Clearly people indulged in criminal activities by changing and altering statements and telling lies."