Football Expert & Columnist
Jamie Redknapp on Arsenal's title challenge and Tony Pulis' Crystal Palace turn-around
February's fixtures will push Arsenal to the limit but they have the resiliance to cope, says Jamie Redknapp.
Last Updated: 30/01/14 6:18pm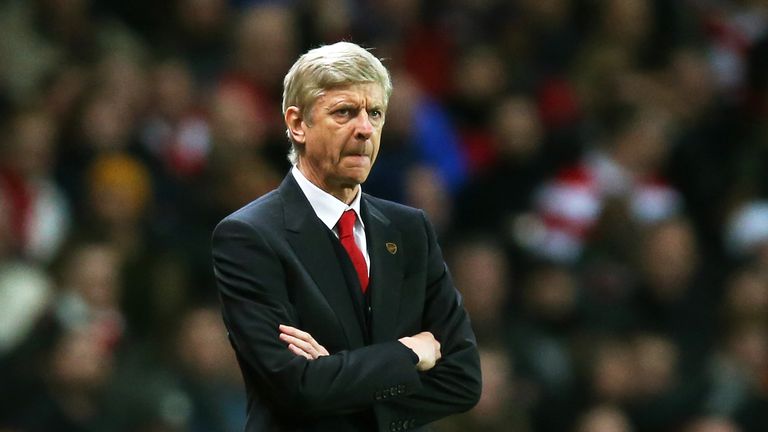 City are a fantastic side - as they showed in their 5-1 win over Spurs on Wednesday - and they have a lot of quality - but let's not forget they only drew at Southampton as well.
Southampton have beaten a lot of talented sides this season and will continue to do so because they are a good team with fantastic energy.
So I wouldn't see Arsenal's 2-2 draw there - even though they were 2-1 up and would have hoped to have seen out the win - as too much of a blip.
The important thing for Arsenal, rather than worrying about that result, is to focus on hanging onto Man City's coat-tails during what is going to be an extremely tough run of February fixtures.
They kick-off on Sunday against Crystal Palace but then face a trip to in-form Liverpool, a home game with Manchester United, another contest with Liverpool in the FA Cup and a Champions League tie with Bayern Munich, before hosting Sunderland at the end of the month.
It will be tough to maintain their intensity during a run of games like that but Arsenal need to keep pace with City as best they can and make sure they're still in a strong position come the start of March.
Man City will still have a couple of wobbles, make no mistake about that. We saw them struggle to beat Palace at home last month, where they had to wait and suffer before eventually breaking through, and other teams will cause them problems.
A lot can still happen between now and the end of the season and Arsenal need to do their best to stay in the hunt so they can strike when they get the opportunity.
After a few years of faltering when things got tough, Arsenal proved at the end of last season they do have a bit of resilience about them by maintaining their run of form and securing fourth, despite Tottenham breathing down their necks.
Hopefully they can capture another big signing before the transfer window closes, as well, to give them a lift, much like Mesut Ozil did at the start of the campaign.
But the wheels haven't fallen off and I expect them to bounce back and beat a tough Crystal Palace side this weekend.
Arsenal to beat Crystal Palace 3-1 is 10/1 with Sky Bet
Tough
Palace, though, have turned their fortunes around significantly since Tony Pulis arrived at the club.
I played in midfield with Tony at Bournemouth and he was an animal in those days. He was one of the most incredible tacklers I've ever seen, a fearless player and someone who I knew would become a manager because of his mentality and the way he thought about the game.
And he's had success on the touchline, too. He's never been relegated as a manager and we all know what he did at Stoke to establish them in the Premier League.
A couple of months ago it seemed as though Palace and Sunderland had it all to do and we were wondering who would go down with them. Well, now it looks like they're certainties to stay up and it's thrown everybody else into the equation.
This time last year Reading and QPR were cut adrift but this season that's not been the case. It's so tight - and it's going to be a horrible situation for those clubs involved.
Pulis has obviously been a big part of Palace's revival - they've won five and drawn one of the 11 games he's been in charge of - but they are creating something similar to what he had at Stoke there now, which started to take shape under previous boss Ian Holloway.
Opposition teams go there and think 'I'm not looking forward to this'. The small dressing rooms, the loud crowd, the home team's style of football - it all adds up to make Selhurst Park a tough place to go.
The problem they have is Man City, Man United, Chelsea and Liverpool are all due to visit before the end of the season.
When I was relegated with Southampton one of the big reasons we went down was because we had to play the top six at home towards the end of the campaign. Palace are in a similar position and that could spell danger for them.
But they have been grabbing some important 1-0 wins recently and they've given themselves a good chance of surviving in the Premier League for the first time in their history.
They won't make it easy for Arsenal on Sunday, either - but I expect the hosts to come through and win 3-1.
From the Super Bowl to the Showdown on MNF, it's a great weekend on Sky Sports. Click here to upgrade