Martinez backs Moses for Nigeria
Roberto Martinez has revealed he will back Victor Moses 100% should he take up the offer to represent Nigeria
Last Updated: 04/11/11 1:38pm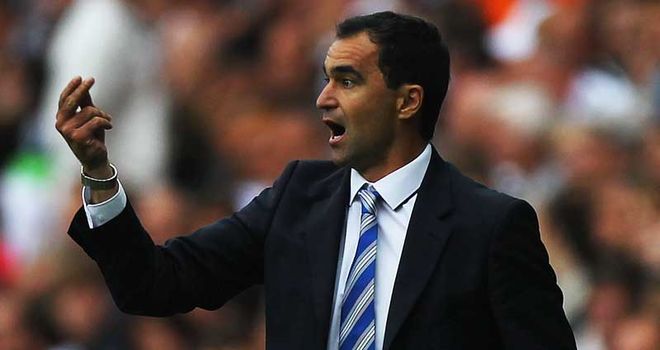 Roberto Martinez has revealed he will back Victor Moses 100% should he take up the offer to represent Nigeria in friendlies against Botswana and Zambia this month.
The Latics striker has already represented England at Under 21 level but has now received clearance from Fifa to represent Nigeria.
And although the offer could throw up various travelling issues for his key striker, Wigan manager Martinez is happy for the 20-year old to take part should he accept.
"I just want the player to be happy," Martinez said.
"If it is in Victor's head to play for Nigeria, I will support him 100%.
"He is a player who has improved massively over the last 12 months but he has another level to go.
"You don't get players like Victor in modern football. He relies on his individual talent, is exciting to watch and phenomenal in one-on-one situations. That is good for any team.
"As long as he is happy, I will be happy."
Immediate focus
But with Wigan desperate for points in the Premier League, Martinez is keen to focus Moses' mind on more pressing matters such as the vital away trip to Wolves on Sunday.
"When we are in a desperate need of points, individual situations are not important," he said.
"All Victor's concentrations are on getting three points on Sunday; everything else is in the background."