Uruguay FA to back Luis Suarez over punching allegations
Uruguay's FA will launch a 'strong defence' of Luis Suarez after FIFA began disciplinary proceedings against him.
Last Updated: 12/04/13 5:24pm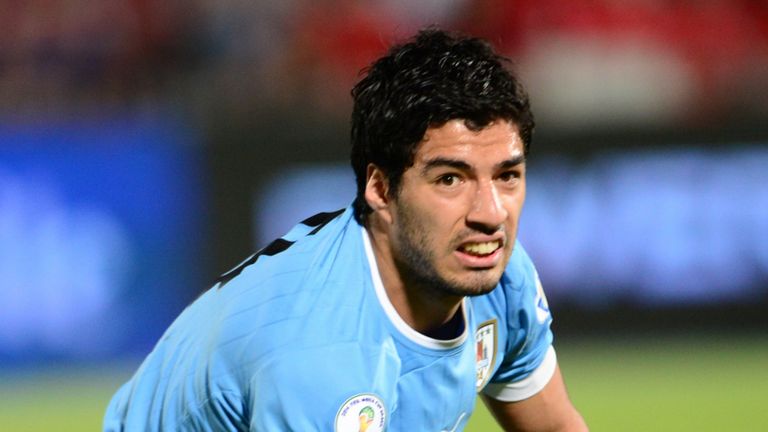 FIFA are looking into the incident in which 26-year-old Liverpool player Suarez allegedly attacked Chile defender Gonzalo Jara during a World Cup qualifier last month.
"Suarez is being persecuted by different football leagues, mainly the English, and we think this is unjust because it's a normal action in football," Uruguay FA president Sebastian Bauza is quoted as saying on South American governing body CONMEBOL's website.
"We will defend him very strongly. We are working with all the videos and pictures showing Suarez reacted to an initial aggression from Jara."
Argentine referee Nestor Pitana missed the incident during Chile's 2-0 victory in Santiago on March 26 when Premier League top-scorer Suarez and Nottingham Forest defender Jara clashed in the penalty area during a corner.
Uruguay have until April 17 to present their response to FIFA.