The January myth
Although many managers and pundits continue to insist that January is a bad time to do business, Adam Bate finds plenty of evidence to the contrary.
By Adam Bate - Follow me @GhostGoal
Last Updated: 01/01/13 12:43pm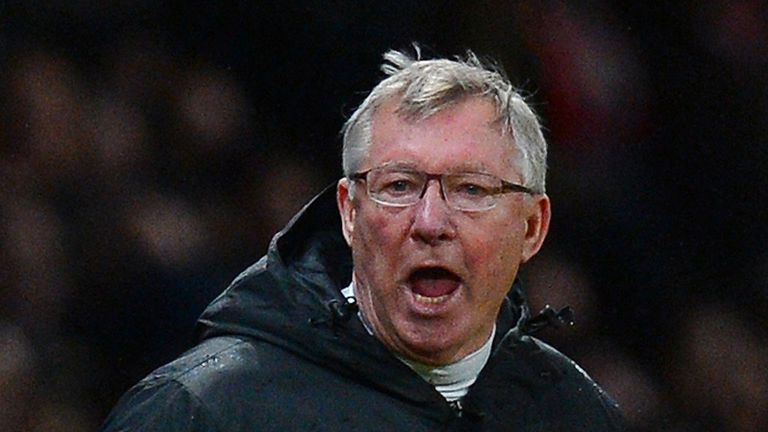 There's no value in the January window. Just listen to the experts. "The January transfer market has never been the best market and that has proved itself over the years," Manchester United boss Sir Alex Ferguson told Yahoo Sport in December. "You get very few big transfers - all the big transfers are done in the summer."
Sky Sports' own Gary Neville seems to concur with his former boss. "I've never seen it work, a player come in January, sign for big money and settle before the start of next season," said Neville last season. "To go into the market in January you never get full value, people think you're desperate so ask for more."
It can certainly be a tricky time with clubs anxious not to aid their rivals. "No-one wants to lose their best players to help someone else," then Wolves boss Mick McCarthy told the Birmingham Mail last January. "Sell one and you find the two you were going to buy have gone up 20 per cent. I'm not trying to sell anybody to buy anyone. Who's going to loan anyone out, regular first-teamers?"
Wigan manager Roberto Martinez agrees. "That means you need to go into markets abroad and bringing in a player in January means that the adaptation period is going to be six to eight weeks and that's probably too long," he said last term.
Transfers
Of the 20 biggest transfers in the history of the game, the only two to occur in January are those of Fernando Torres to Chelsea and Andy Carroll to Liverpool. Case closed, you might think. But Ferguson has broken his own rule at Manchester United in the past, signing Patrice Evra and Nemanja Vidic in January 2006 with both men going on to be highly successful at Old Trafford.
Admittedly, both Evra and Vidic struggled early on. But there is plenty of evidence to suggest that players can have an instant impact. In fact, it can actually be a better time to tinker as managers have the chance to identify weaknesses and address the issues at a time when the deficiencies in the squad are clear to see.
Everton manager David Moyes brought in Nikica Jelavic from Rangers last January and the Croatian forward promptly scored 11 goals in 16 games. "What Jelavic did was make every player about 10 per cent better," Moyes told Everton's official website following Jelavic's stunning impact at Goodison Park. "He is what Everton needed - we really needed a centre forward."
And how about Gylfi Sigurdsson, a loan arrival at Swansea from Hoffenheim in the January window last season. The 23-year-old scored seven goals from 19 games for Brendan Rodgers' side. "I felt we needed a goalscorer in midfield," said Rodgers. "He's slotted in perfectly. Our system and the way we play suits him."
Bargains
Throw in Papiss Cisse, who scored 13 goals in his first 12 games for Newcastle after arriving in January from Freiburg, and it becomes clear that these are not isolated examples. Stephane Sessegnon, Luis Suarez and Darron Gibson have all proved bargain buys in the winter window, while Premier League clubs have made huge profits on the likes of Ashley Young, Victor Moses and Christopher Samba after purchasing in January.
The example of Young at Aston Villa is one cited by then manager Martin O'Neill when asked about mid-season transfer opportunities. "People have always said that because it's January, it's kind of a seller's market, as it were - that if you bought somebody, you might pay too much. But I'm not so sure that's necessarily true," O'Neill told the Shields Gazette last week.
"I think that if you think there's somebody there who can improve your side, somebody you feel is going to be a decent player for the football club, then you might have to pay some extra for him. My own experience of that was Ashley Young. At the time that we bought him, I felt that if we waited on until the summertime, there might be more teams coming in for him. So we bit the bullet and took him on. That was January and he was a great signing."
It may contradict the accepted wisdom. But as O'Neill indicates, it is perfectly possible that - precisely because of the fact that the January transfer window is perceived as a bad time to acquire players - it could actually be the optimum time to swoop.