Paul Merson's World Cup predictions: England to edge Uruguay
'Germany to thrash Ghana; France to march on'
Last Updated: 19/06/14 8:49am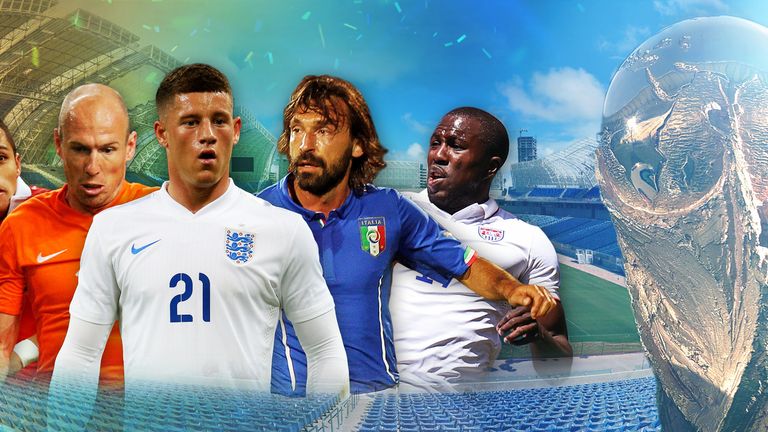 GROUP D
URUGUAY v ENGLAND
It was a shocking result against Italy. I find it very difficult to find positives when you lose. England played alright but it was a bad result.
I wasn't happy with Roy Hodgson's substitutions if I'm being honest - they were poor. Yes, he brought Ross Barkley on but when we were looking for a goal he brought Jack Wilshere on - who never scores a goal - and leaves Frank Lampard on bench. He took Daniel Sturridge off and didn't put Rickie Lambert on, which meant we didn't have a centre-forward on, which is extraordinary. 
Everyone is saying to me 'I watched the Uruguay v Costa Rica game and neither of them are very good', but there's no way Uruguay will be that bad again, no way, and that's the worrying thing.
If we draw this game - as long as Costa Rica don't beat Italy the next day - to have go and beat Costa Rica in the last game to go through is a great opportunity. If we'd have drawn with Italy we'd still need four points and we need four points now.
I think Wayne Rooney has to play in the hole. Put him at number 10 with pace around him - if he doesn't perform take him out for the last game. Him playing in the hole with the likes of Sterling, Welbeck, Sturridge or Lallana around him, he'll cause absolute havoc.
I'm going for England to win… fingers crossed.
PAUL PREDICTS: 0-2
ITALY v COSTA RICA
If I'm being honest I didn't think Costa Rica were all that and I thought Italy were decent. But, of course, we didn't pick up Andrea Pirlo – he just did what he wanted to do – and I think Roy Hodgson got that wrong as well.
Costa Rica weren't that good; Uruguay were just shocking at the highest level. I mean, the boy Joel Campbell look like a world beater but I've got more chance of playing for Arsenal next season than him. Seriously, there's no way he's playing for Arsenal next season. Fair play to him but he's got no chance. We've got to cheer on Italy to win because if they get beat then we're in major trouble.
PAUL PREDICTS: 2-0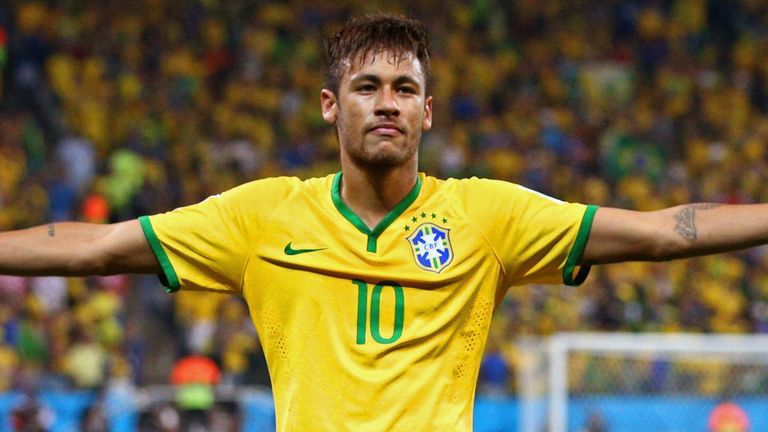 GROUP A  
BRAZIL v MEXICO
I think this is going to be a hard game. I wasn't that impressed with Brazil to be fair and I remember the two of them playing each other in the Confederations Cup last summer with Brazil only winning 2-0. I'm going for Brazil to win this because they're at home.
PAUL PREDICTS:  2-0
CAMEROON v CROATIA
I thought Croatia were unlucky against Brazil - they looked decent in that game. Whereas Cameroon were terrible; they were nearly as bad as Nigeria and Iran on Monday night…nearly. That's the worse game I've ever seen in football history. They could be playing until Christmas and they wouldn't score a goal. This one is going to be a walk in the park.
PAUL PREDICTS:  0-2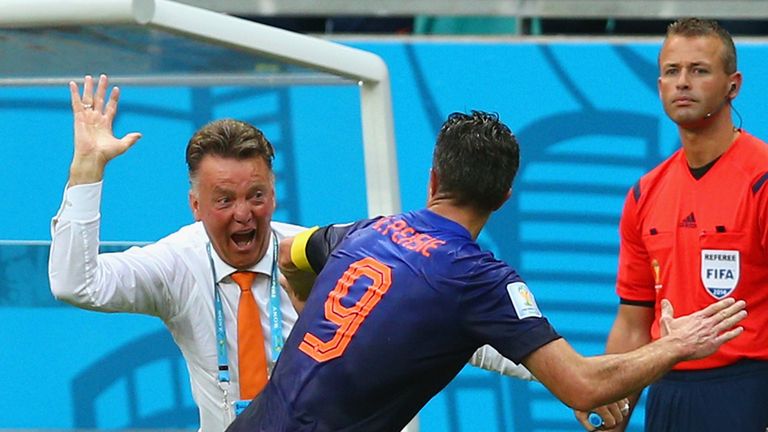 GROUP B
AUSTRALIA v NETHERLANDS
For the first 20 minutes Chile were good against Australia but then I thought the Aussies gave a good account of themselves to be fair. At 1-0 down, if you've have said the Netherlands were going to win 5-1 against Spain, I'd have said 'they'll be lucky to score a goal'. They were that bad in the first 45 minutes. I expect them to win this game at a canter.
PAUL PREDICTS: 0-3
SPAIN v CHILE
This is a very tough game and a big one at that. Spain need to win in my opinion; if the Netherlands win their game and all of a sudden Chile draw with Spain, I could see Chile and the Dutch playing out for a boring draw to take Spain out of competition.
For me it's a big, big game but I do think they'll nick it and score a couple of goals. I say that because I expect Diego Costa to score a couple of goals – Chile are a small team and struggled against Gary Cahill in the friendly at Wembley in November and he's not the Chelsea defender is not biggest lad in the world – he's good in the air but he's nowhere near as good as Costa. 
PAUL PREDICTS: 2-1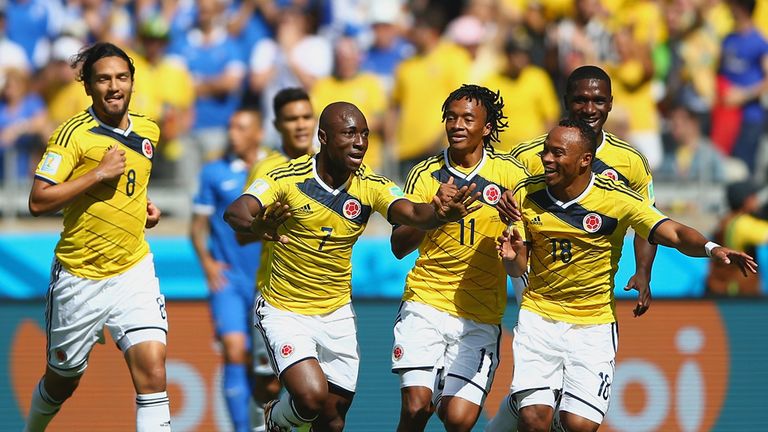 GROUP C
COLOMBIA v IVORY COAST
Another big game. I know Colombia won 3-0 against Greece but I think that flattered them; they weren't phenomenally good. But, I will tip them because I do think they're dark horses in the competition with a couple of decent players.
PAUL PREDICTS: 2-1
JAPAN v GREECE
I thought Greece were unlucky to lose 3-0 to Colombia – that seemed a bit harsh. I thought they were alright and they didn't get hammered like the scoreline suggests.
PAUL PREDICTS: 1-2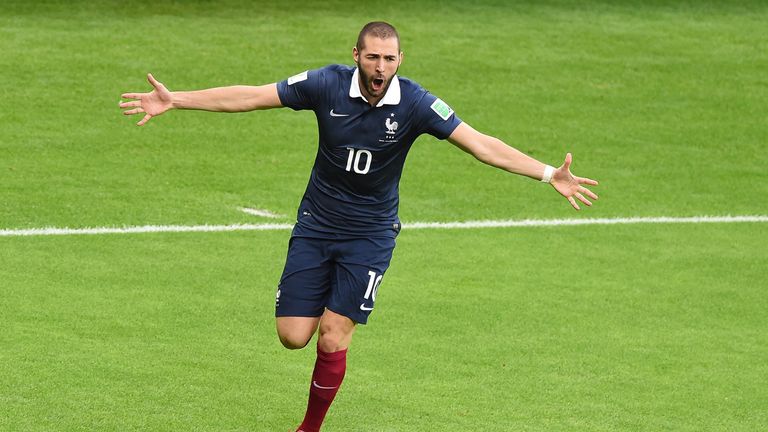 GROUP E
SWITZERLAND v FRANCE
I was impressed with France's performance against Honduras and I really like Karim Benzema as a striker. He's a good player, he's not the quickest geezer in the world and he doesn't really work his socks off running along the line chasing defenders down, but he can score a goal.
I wasn't impressed by the Swiss though, they weren't great. Quite average to be honest and that's why I expect France to win this quite easily.
PAUL PREDICTS: 0-3
HONDURAS v ECUADOR
Is Coronation Street on this night? I'm not too sure how many people will be up watching this one. I'll go for Ecuador.
PAUL PREDICTS:  0-2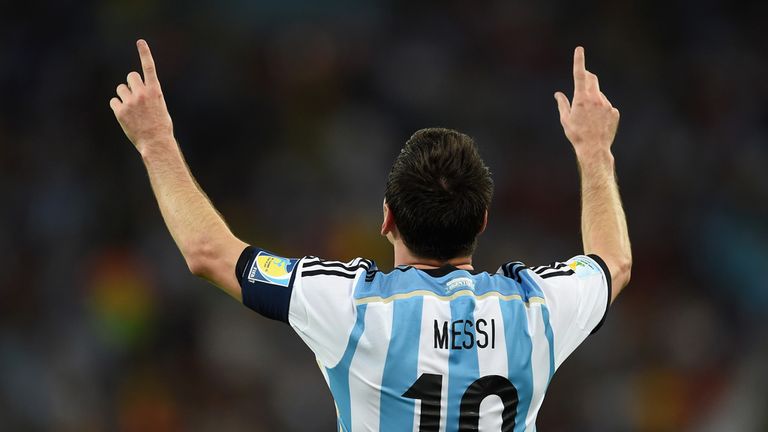 GROUP F
ARGENTINA v IRAN
Iran defended really well against Nigeria. I was really impressed by their organization - they weren't great going forward, but defensively they were really good. I have to go for Argentina to win but it won't be a 10-0 job.
PAUL PREDICTS: 2-0
NIGERIA v BOSNIA-HERZEGOVINA
Bosnia will win this all day long. You can put your house on this one! This is a certainty. Nigeria were so bad against Iran, honestly, I thought it was a game for a laugh. I've never seen anything like it before - that was as bad as it gets.
Nigeria must have had ten overlaps and every time they went to roll the lad in they kicked it out of play – I've never seen anything like it. I thought half of the players had won competitions to be there or something. I thought Bosnia looked a decent team and they did well against Argentina - they'll win their two games and qualify.
PAUL PREDICTS: 0-2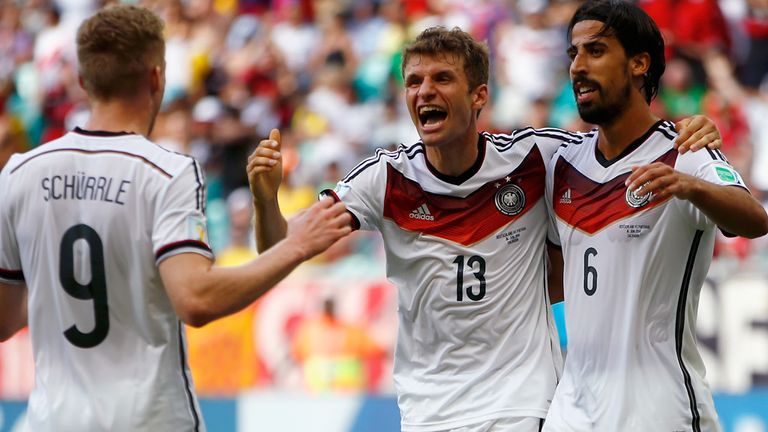 GROUP G
GERMANY v GHANA
With Ghana beaten by the USA they're going to have to come out and play in this one which should make this a really good game. Was I impressed with Germany? When it was 11 men each I thought Portugal looked dangerous on the break. Had it been for a couple of final passes instead of everyone looking for Cristiano Ronaldo every time they got the ball, they could have troubled Germany.
The Germans' movement was great and they punished the Portuguese after Pepe was sent off. I think they'll win this one, but I don't think they're as great as everyone is saying they are after Monday's game.
PAUL PREDICTS: 3-0
USA v PORTUGAL
What a game this one is. After Portugal got slaughtered by Germany, USA really only have to draw this game and I fancy them to qualify. I say that because all they have to do is make sure they don't get beaten by four goals against the Germans. If they keep the score down Portugal have still got to go and beat Ghana by three or four goals – which is a big ask.
This is real dodgy game because the USA could do what Iran did and stick as many behind the ball as they can. Saying that, I'll go for a Portugal win because of Ronaldo. This is a tight one and if it's a draw I think the USA will go on and qualify.
PAUL PREDICTS:  0-1
GROUP H
BELGIUM v RUSSIA
I couldn't believe how bad Russia were against South Korea but after their bad start got out of jail and deserved the draw in the end. I can't see anything but a Belgium win in this one because Russia were very, very poor.
PAUL PREDICTS: 2-0
SOUTH KOREA v ALGERIA
I'll be setting my alarm for this one…! After Algeria scored against Belgium they just sat back, defended and hoped they could hold on – which they couldn't. I thought South Korea were alright and moved the ball well and that's why I'm picking them for the win here.
PAUL PREDICTS:  2-0