Yannick Sagbo tempted by England and Marseille
Yannick Sagbo is keen to follow his brother Guy Demel to England, but he admits the lure of Marseille is huge.
By Giscard Gourizro
Last Updated: 10/05/13 10:24pm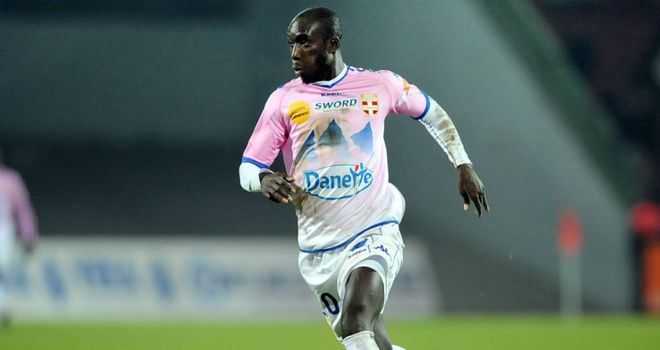 The Ivorian frontman is being strongly linked with a move away from Les Roses after three-years with the French club.
The 24-year-old has interest in England and Germany, but he is also linked with Marseille.
"To be honest I want to move from Evian," he told Sky Sports.
"They are a good club, however I want to try something else, the thing is I do not want to leave on the bad terms with this club, they have been fantastic to me.
"I would love to play in England but if there is a big opportunity here with Marseille, I will take it, as you know I was born in Marseille and it is my club, however playing there for few years will diminish my appetite to go to England."