Transfer news: Charlton not expecting to have to pay for Eric Tie Bi
Charlton boss Chris Powell is of the opinion that any deal for trialist Eric Tie Bi would not involve a transfer fee.
Last Updated: 22/08/13 3:20pm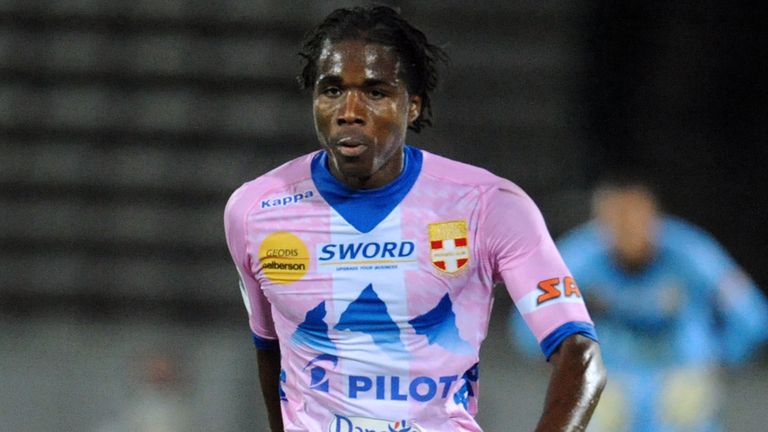 The 23-year-old has been training with the Addicks in the hope of earning a contract, having previously spent time with Premier League new boys Hull City this summer.
No deal was agreed with the Tigers, but Charlton have been impressed by a midfielder who remains under contract at Evian.
Hull manager Steve Bruce suggested during Tie Bi's time at the KC Stadium that he would have to find funds in order to complete a transfer, but Powell does not believe that will be the case.
Pressed on whether he would need to find money from somewhere to get the Ivorian on board, Powell said: "I don't know. I hope not. I don't think so from what we are told but you have to discuss these things with the clubs, but I've got a feeling there won't be.
"Whether it turns into a permanent or possibly even a loan so he gets used to being in London and England, because that is another factor - you can sign players and they've never been here before. At the moment, it is too early to say exactly how everything will go.
"Eric has been in, he is someone we've seen before and we had the opportunity to bring him in this week. He was meant to come in on Monday but had a horrendous journey so he came in Tuesday, acquitted himself very well and hopefully he will train with us possibly until the end of the week.
"If we are going to take it any further, then we will do that. There is always a lot of factors involved - his club, all the personal details and all that kind of stuff.
"He looks okay, he has been on trial at Hull City this summer. Obviously they've splashed the cash on other midfielders, but his pedigree is good - we've watched him last year, I've watched DVDs, I've rung around as always but I always feel you need to see them. He has been in and we will see how it goes."