Stelling: Moyes the Man
David Moyes deserves a shot at managing Man Utd after working miracles at Everton, says Jeff Stelling
By @StellingJeff
Last Updated: 10/05/13 9:58am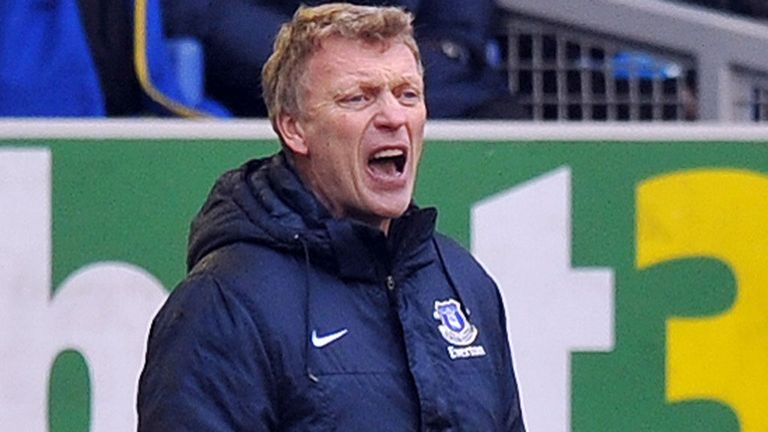 You couldn't have a harder act to follow than Sir Alex Ferguson and I can't help wondering what will happen over the next few months at United.
Not only do they have a hugely-important appointment to make but they appear to be losing Paul Scholes from the playing staff and, if you believe what you read, Wayne Rooney wants to leave too.
This is a pivotal moment for one of the greatest clubs in the world.
David Moyes is cut from the same cloth as Fergie and for my money is clearly the best man for the job. He's tough, he doesn't tolerate fools gladly and he works his socks off.
People will ask 'what has he won?' but I think what he has achieved at Everton season after season after season is absolutely astonishing.
Good tactician
Others will say that he hasn't worked with 'big name' players. Well, they don't come much bigger than Rooney and he gave him his chance when he was a kid and he now works with a team of international players.
He's got passion, he's got drive and he's clearly a good tactician, otherwise he wouldn't be where he is now and he wouldn't have got Everton to where they are on a limited budget.
You have to be a certain type of character to manage United and Moyes, having learnt his trade at Preston, is one of the few to fit the bill.
I don't know him well - I've met him a few times - but like Fergie under that vaguely-scary exterior lurks a warm, witty, generous person.
Fergie will, of course, be somewhere in the background, but he's a wise old thing and he'll know that his role is now to be in the background and not on the shoulder of the new boss.
I'm sure he'll be there for advice when asked, but I expect he will wait to be asked.
Concerned
Moyes has worked miracles over the years at Everton and will leave a huge void at Goodison Park. Given the circumstances, you wonder what impact Moyes' departure will have and what the future holds for players like Marouane Fellaini.
If I was an Everton fan, I would be concerned because they know the club hasn't got shed-loads of money to spend; they know how good a job Moyes has done at getting the best out of players bought for relatively limited amounts and the stability he has brought to the club.
Whoever comes in has huge shoes to fill. My personal view is that Roberto Martinez - a bit like Moyes in a way, but playing a different brand of football - has done phenomenally well at keeping Wigan afloat on a limited budget.
If there is any manager around who deserves his chance at a bigger club, it is certainly Martinez.
Everton fans will know what they're getting; they'll know their side will play a wonderful, attacking, patient style of football that will be great to watch.
We could end up in the situation where the two Merseyside giants are both managed by former Swansea bosses. I'm sure you could have got a million-to-one against that a few years ago!