Kevin Phillips
Football Expert & Columnist
Kevin Phillips: Ian Holloway exit sad but Crystal Palace must move on
Kevin Phillips blogs on an eventful week at Crystral Palace, following the departure of Ian Holloway.
Last Updated: 30/10/13 1:11pm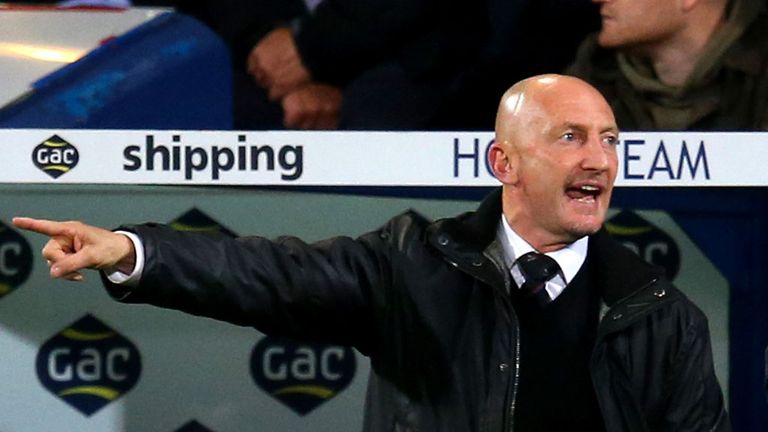 Was Ian Holloway's departure a major surprise? Perhaps, in the world of football, not really.
But it was a bit sad because I know Ian very well and have worked with him for a couple of years now. However, I've been in the game long enough to know nothing surprises you in football. You just have to try to get on and do the best you can in any situation.
Ian was about the 19th or 20th manager I've worked under in my career and I've been at clubs before where managers have been sacked or left. It's a testing time and it can really affect some players individually and even clubs overall.
There will be some players disappointed and some players happy, players who perhaps weren't getting an opportunity and who will see it as a clean sheet and a chance to impress a new manager.
I've experienced it many times and I've tried to pass my experience on to the other lads and say: 'There's not a lot we can do now, that's football and Keith Millen will take over until someone else is appointed. We've just got to keep doing what we're trying to do, which is trying to win football matches.'
Ian was brilliant to work under, though. He was so enthusiastic, very knowledgeable about the game, very intelligent and extremely passionate. He wore his heart on his sleeve and was never afraid to let the world know how he was feeling. At times was that the right thing to do? I'm not so sure. But that's the way the man is and you can't knock him for that.
He'll have a little break and, knowing him as I do, he'll soon be itching to get back into football.
Surprise
We players only found out about his exit when everyone else did - through Sky Sports News' breaking news ticker on Wednesday evening, which may seem quite strange.
The next day in training a lot of the players were surprised and shocked. Ian came in and had a quick chat with the players before we went out for training and thanked everyone, shaked our hands and wished us all the best, which was great of him.
He certainly left the club with his head held high.
Keith took over as caretaker manager and he actually gave me a call on Wednesday night and we discussed a few ideas.
He held a meeting with all of the players on Thursday morning and said 'listen, we can't feel sorry for ourselves, what's done is done and we can't do anything about it. Now, we can sit here moping about or prepare right and look forward to the Arsenal game'.
That talk cleared the air and got everyone pulling in the right direction - and what a fantastic game to try to respond with: playing the league leaders at home.
We headed out to training knowing, however we felt about Ian leaving, we had to move on and focus on getting a result on the Saturday.
I took a session with the strikers and before the game took the boys for a bit of shooting practice on the pitch. Keith then asked me to sit alongside him in the dugout.
I've been around the game a long time - this is my tenth year in the Premier League - so for Keith the more experience and knowledge he could get the better.
Encouragement
Despite the result, I thought the lads did exceptionally well at the weekend; we certainly didn't disgrace ourselves. We put in an excellent performance and, but for their goalkeeper, we could have got something out of the game.
We need to be more clinical in front of goal but Wojciech Szczesny pulled off two unbelievable saves to deny real, clear-cut goal-scoring opportunities.
Those are the sort of things which happen when you're down at the bottom of the league but we have to keep plugging away, doing what we're doing and hopefully, at some point, we'll get the rub of the green, get a result and kick on from there.
Certainly, any potential future Crystal Palace manger watching would have seen encouraging signs.
It's going to be a difficult job, though and, while from a player's point of view we'd like a new manager in as soon as possible with some important games coming up, the chairman has to take his time and make sure he gets the right man in.