Sky Sports reveal the top trending summer transfer deals and rumours on Twitter
Last Updated: 31/08/17 8:45pm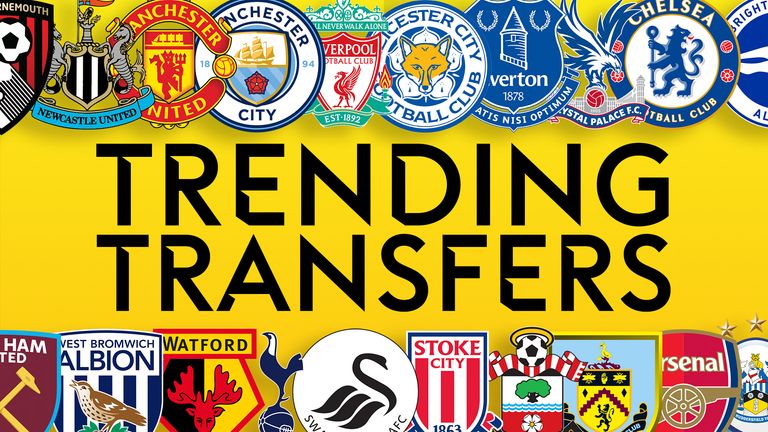 As the summer transfer window draws to a close, we reveal the most popular deals and rumours on Twitter...
Paris Saint-Germain splashed £199m on Barcelona forward Neymar earlier this month - more than doubling the world record fee of £93.25m paid by Manchester United for Paul Pogba last season.
Meanwhile, Barca spent £135.5m of the money received for Neymar on Borussia Dortmund forward Ousmane Dembele.
On Deadline Day, PSG also signed Kylian Mbappe on loan from Monaco, with an option to pay £166m and make the move permanent next summer.
However, those three blockbuster signings are the only deals to be among the most popular on Twitter and not involve a Premier League club.
But which of the 136 signings made by top-flight English clubs since the start of July have been most popular on the social media platform?
Scroll down to discover the top 15 transfer deals and rumours this summer...