Arsene Wenger says it was 'logical' to deny Mathieu Debuchy a loan move to Man United
By Mark Crellin
Last Updated: 19/02/16 1:16pm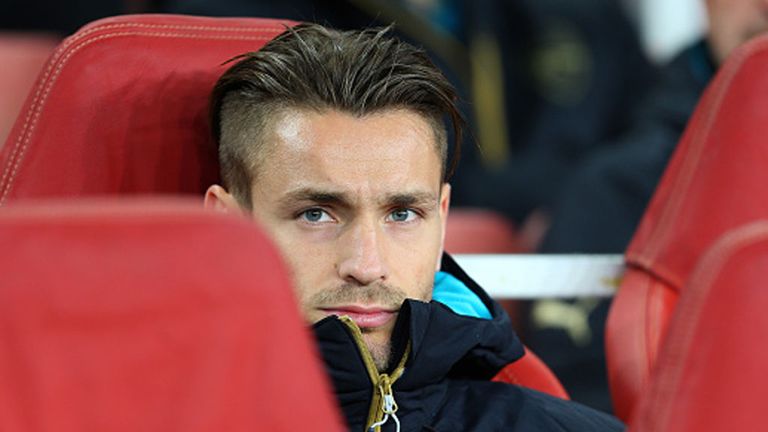 Arsenal manager Arsene Wenger has confirmed that he prevented full-back Mathieu Debuchy from joining Manchester United on loan.
Wenger added that it would require unusual circumstances for him to send a player out to a club he views as a rival.
France international Debuchy has fallen behind Hector Bellerin in the pecking order at right-back, prompting a loan bid from United, who have been hit by a string of defensive injuries, on the final day of the January transfer window.
However, to Debuchy's disappointment, he was denied the chance to head to Old Trafford, and ended up joining Bordeaux until the end of the campaign.
"You loan players out to clubs who do not have the resources, but not to direct opponents," Wenger explained.
"There was nothing shocking in that and it's true, I stand up for that.
"I was surprised. I can understand it (United trying to sign Debuchy) but I found it logical to block the loan."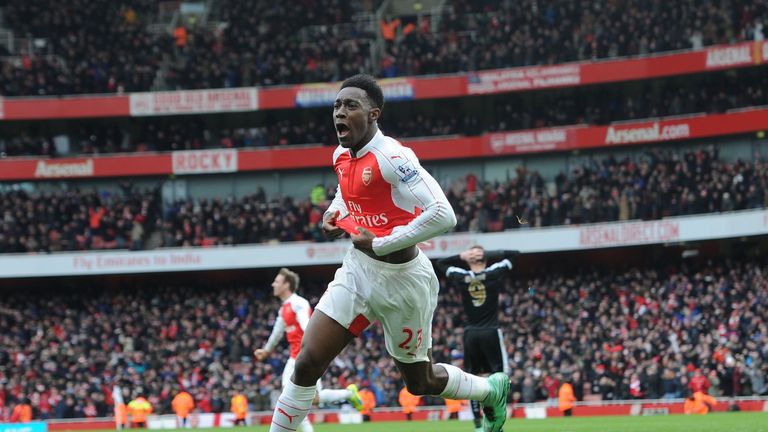 Arsenal were grateful to a former Manchester United man last weekend when Danny Welbeck bagged a dramatic late winner against Premier League leaders Leicester.
The England international ended his 10-month enforced absence by coming off the bench to head home the crucial goal in stoppage time and could be given a first start since April when Hull visit for an FA Cup fifth round tie on Saturday.
"It's always a good observation of character and the resilience of a person when they are injured for such a long time," said Wenger.
"You look at how he resists that stress of not being capable of playing, how much he can respond with the effort he puts into his rehab, and how focused he can be every day when he goes step by step.
"In Danny's case he had a few setbacks when he thought he would come back. Let's not forget that he got injured in April but we prepared to have him back at the FA Cup final.
"He had a huge setback and I think he has become a stronger man with what happened to him."