Sean Dyche insists Burnley will not be forced into selling Michael Keane
By Michael Kelleher
Last Updated: 21/04/17 11:00pm
Sean Dyche insists Burnley will not be forced into selling defender Michael Keane against their will this summer.
The England international, who has one year remaining on his contract, wishes to leave the club at the end of the season and has been linked with a return to Manchester United.
Dyche admitted Keane's desire to move on has caught him by surprise but he warned interested clubs that Burnley will only let the centre-half leave if it is on their terms.
"I actually got told via a TV screen that he will be leaving. It was news to me as manager," Dyche admitted.
"The reality is nothing has changed. He is focused on the job at hand. He knows the job at hand. He has certainly delivered performances for himself and for the club.
"Any other information that will be given will be in the summer and it will be only if it is an appropriate situation for all parties.
"He is under contract - it is as simple as that - and he knows that.
"We have got an open dialogue with him and his agent and they both know how the club works. They are well in the picture of any situation - if there is any which there is not at the moment."
Asked if Burnley would be willing to let Keane run his deal down, Dyche replied: "Absolutely, we're in a great position, if that came around. We're in a stronger position now."
Dyche was also asked if Burnley had received any inquiries from clubs interested in the PFA Young Player of the Year nominee.
"No. It is as simple as that," the Burnley boss replied. "If there was it would only be something we control.
"We are a different animal to what we were a few years ago. We are in a very strong situation now as a club financially and with how the business side of the club is run.
"We can make those decisions when it appropriate to do so but there is certainly no consideration of any our players leaving at this moment in time.
"Our focus is the next game, getting points on the board and seeing the Premier League campaign out."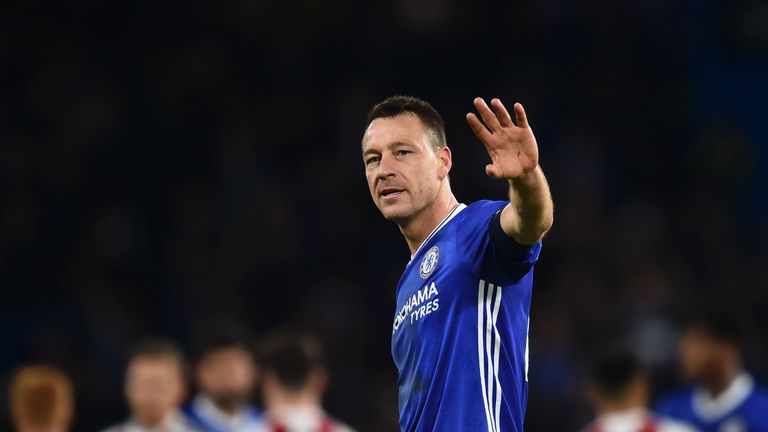 If Keane does depart, the Clarets will be in the market for another centre-half and Dyche was asked about the possibility of moving for John Terry, who confirmed on Monday he will leave Chelsea at the end of the season.
Dyche admits he is a firm admirer of the 36-year-old former England captain and expects him to have plenty of suitors this summer.
Dyche said: "He has been linked with more clubs than Keano! But he is a fine player without a shadow of a doubt.
"If his desire is to continue, which it seems it is from what I am reading, then I don't think he'll have a shortage of people attempting to have a chat with him.
"He's an absolutely fantastic player in my opinion."
When pressed on whether he would make a move, Dyche coyly replied: "You never know. "